The Big Bang Theory Prop That Shouldn't Even Exist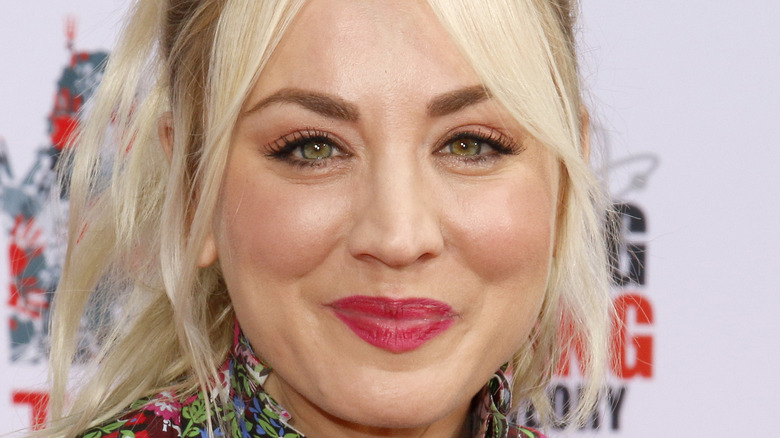 Tinseltown/Shutterstock
The Maltese Falcon. The Infinity Cube. The One Ring. The Mask. When thinking about set items that shouldn't exist, one's mind turns towards cursed relics and superpowered jewelry — probably not towards long-running popular sitcoms. But there is nevertheless a prop on "The Big Bang Theory" that, according to the solid reasoning of one of its executive producers, shouldn't exist.
Yet, it does! Eagle-eyed viewers can see it prominently displayed in several episodes. If you're a devoted fan of "The Big Bang Theory," you might have come to the same conclusion. But to a casual viewer, nothing is unsettling about the prop. Likely, it just looks like an item that Penny (Kaley Cuoco, who confirms what we suspected about her "Big Bang Theory" co-star Jim Parsons) would have stuck to her refrigerator. But it is a paradoxically impossible object that wouldn't exist if "The Big Bang Theory" were real life and not a television show. Are you confused yet?
A dream sequence has its own photo?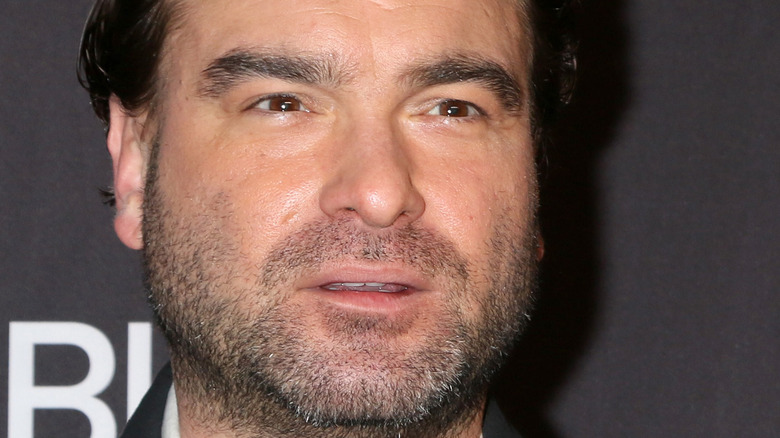 Kathy Hutchins/Shutterstock
"The Big Bang Theory" stars Cuoco and Johnny Galecki discussed their real-life romance (among many other topics) in an upcoming oral history on the popular sitcom. Vanity Fair has an excerpt that's worth reading in full for fans of the show. What's of particular interest is the tidbit about a snapshot of Lenny (Galecki) holding Penny (Cuoco) on Penny's refrigerator.
Executive producer Steve Molaro punctured the sweetness of this well-placed prop by pointing out that, logically, it should not exist in the first place. The sequence was taken from Penny's dream in an earlier episode. "It makes me crazy because technically that photo was from the fantasy sequence, so it shouldn't be a real photo on her refrigerator," says Molaro.
However, Molaro gave fans a possible explanation for how such a photo could exist, stating, "Unless Leonard said, 'Hey, we should go re-create this image I have from a dream of mine and get in the elevator shaft and have somebody take a picture of us,' it doesn't belong there."
Still, it's unlikely anyone could get too tripped up by the photo. According to Cuoco, it isn't clear from the shot where the photo was taken. But if you're an obsessive fan of "The Big Bang Theory," it might be tough to keep the photo-that-shouldn't-be from becoming a distraction the next time you watch a rerun.