Dwayne Johnson's Sweet Message To Fans Will Make You Love Him Even More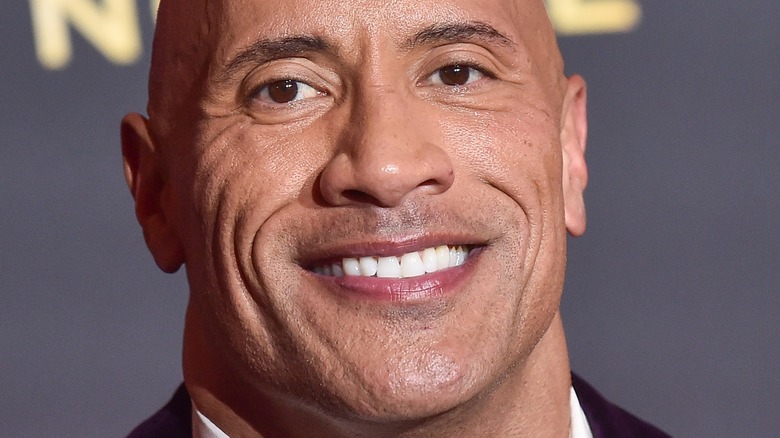 DFree/Shutterstock
Dwayne Johnson has opened up about his lengthy career in Hollywood on social media.
Before becoming a box office juggernaut, Johnson was one of the WWE's most popular wrestlers. Appearing as "The Rock," Johnson won the love of millions of wrestling fans and eventually pivoted to the silver screen, making his debut as the villain in "The Mummy Returns." While his wholesome attitude, work ethic, and inspiring life story have made him one of the most well-liked stars in Hollywood, Johnson's success can also be attributed to his range. Observing the wrestler's rich filmography over the last two decades, it's evident that he hasn't pigeonholed himself, appearing in a wide variety of projects in different genres.
While action and adventure films are a part of his brand, Johnson has successfully dipped his toes into family comedies, such as Disney's "The Game Plan" and Fox's "The Tooth Fairy." Projects like these allowed him to flex his comedic chops, which greatly shined in the critically acclaimed "The Other Guys" and "Fighting With My Family," the latter of which is a film where he appears as himself. On the animated front, Johnson can also boast about his supporting (and musical) appearance in the Oscar-nominated "Moana" and the recently-released "DC League of Super-Pets."
Johnson has done it all during his career in Hollywood, which is why it's no surprise that the megastar is looking back on his legacy and thanking his fans for guiding him.
Dwayne Johnson is thanking his fans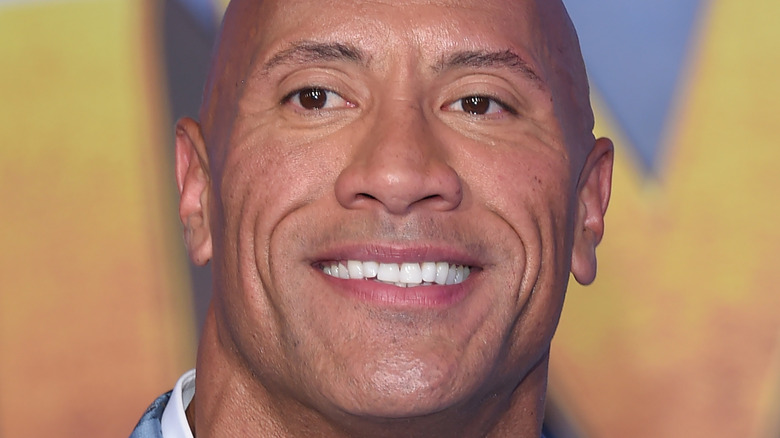 DFree/Shutterstock
With "Black Adam" set to debut on October 21, Dwayne Johnson has opened up about his career and the legacy he's created. In a recent post on Instagram, Johnson thanked the Hotel Bel-Air for gifting him a mosaic featuring his cinematic appearances. While praising the staff for their kind gesture, Johnson began to express how thankful he is that he's able to do what he does. "I've never seen my movies laid out like this and it was a reminder for me to say thank you guys around the world, you and your families, thank you for the love, the support, the trust that I could deliver my passions," Johnson shared in his video.
The actor continued by discussing how Hollywood pundits initially suggested that he abandon his "The Rock" moniker and love for fitness. "'Be like George Clooney, be like Will Smith.' And I said 'no I'm not gonna be like those guys I gotta be myself and if I fail at my Hollywood career then at least I fail knowing I was me,'" the actor discussed. While Johnson has a few duds in his belt, like the critically-panned "Baywatch" reboot, the actor has largely succeeded by focusing on projects that he's enthusiastic about.
On the eve of his anticipated superhero debut, Johnson is still playing it humble. The star capped off his brief love letter by expressing gratitude for his extensive filmography, saying: "Now years later I see this [mosaic] all because of you guys, I thank you and I love you. Thank you so much."