The Dallas Character Brad Pitt Played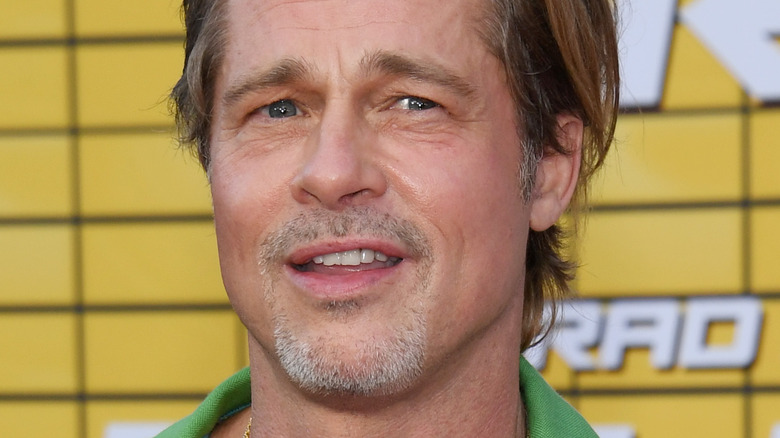 Jon Kopaloff/Getty Images
Brad Pitt is one of the most famous movie stars — and busiest film producers — working today. He began acting in the late 1980s when he started taking on guest roles in a string of television shows (via IMDb). Then, in 1991, he landed his first notable role as young drifter J.D. in Ridley Scott's "Thelma & Louise." From there, notable projects quickly followed — from 1994's "Interview with a Vampire: The Vampire Chronicles" to 1995's "Se7en" to 1999's "Fight Club," to name just a few. After all, the list of popular films starring Pitt only goes on and on from there. And most recently, Pitt starred in 2022's "Bullet Train" and has also racked up a string of projects as a producer.
But, before any of this success came to fruition — and about four years before his big break in "Thelma & Louise" — Pitt had a four-episode stint on "Dallas," the CBS prime-time soap opera that ran for 14 seasons from 1978 to 1991, in what became his sixth-ever acting credit. Since you have likely forgotten about Pitt's time on "Dallas" (if you knew about it at all), here's a reminder of who the very famous actor played.
Pitt played Charlotte's boyfriend Randy
"Dallas," which was created by David Jacobs, follows an affluent Texas family, the Ewings — including married couple Bobby (Patrick Duffy) and Pamela (Victoria Principal), as well as Bobby's older brother J.R. (Larry Hagman) — as they run their oil company, Ewing Oil. Brad Pitt played Randy, the teen boyfriend of Charlotte Wade (Shalane McCall), who is the daughter of Bobby's first love Jenna (Priscilla Presley).
In one scene, Charlotte is caught with Randy in the house by her mom and stepdad Ray (Steve Kanaly), as she thought they weren't supposed to be home from vacation until the following day. The young couple is even banned from seeing each other at one point by Charlotte's stepdad Ray after he catches them fooling around in the barn, but he eventually lets up on the rule and the pair is allowed to continue dating.
Pitt appeared in four total episodes, all in Season 11 (via IMDb).
Pitt wanted to move away from TV in the early days of his career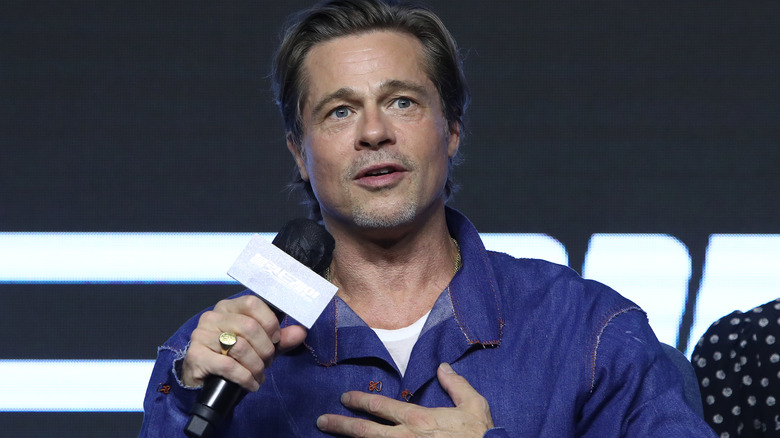 Chung Sung-jun/Getty Images
Alongside "Dallas," some of Brad Pitt's earliest acting gigs were in various television shows, such as "Another World," "21 Jump Street" and "Growing Pains." He even had a six-episode arc on "Glory Days" in 1990, just one year before his film career was kick-started with "Thelma & Louise." However, the actor revealed in a 2011 interview with Entertainment Weekly that when he was first getting started in his career, he wanted to avoid television — especially sitcoms.
"When I first started, they were trying to get me into sitcoms — I think because I had that kind of Wonder Bread look and my hair always went into place," Pitt said. "I kept saying, 'I'm not good at sitcoms. I don't know how to do that.'" He then elaborated that he wanted to be able to showcase his skills and dive into the types of projects that he was most interested in watching himself, which were in direct opposition to sitcoms.
The actor also discussed the early moments of his career in a 2012 interview with Backstage, during which he revealed how he knew he wanted to go into the business. "I grew up in Oklahoma and Missouri, and I just loved film," he explained. "My folks would take us to the drive-in on summer nights, and we'd sit on the hood of the car. I just had this profound love for storytelling. I think it's just an amazing thing we get to do."