The Handmaid's Tale Wins Big At The Golden Globes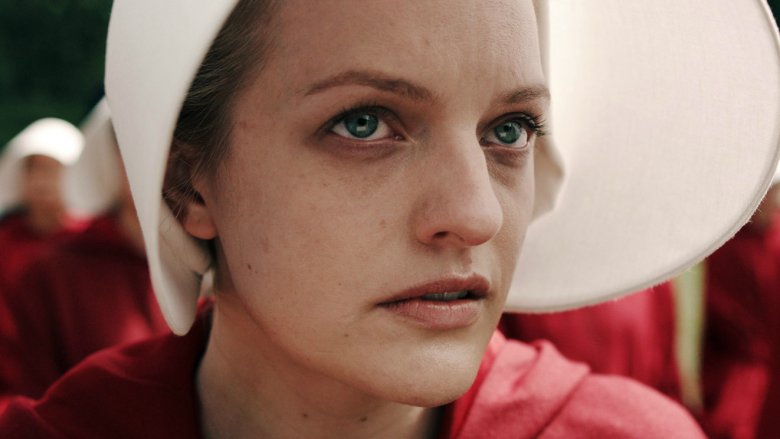 Getty Images
On a night when Hollywood made a serious statement against sexual harassment and abuse, The Handmaid's Tale took some of the first Golden Globes of the night.
The Hulu series beat out the impressive lineup of Game of Thrones, Stranger Things, The Crown, and This Is Us for best TV drama at the awards ceremony on Sunday. Elisabeth Moss also won best actress in a television drama for her leading role as Offred. She previously won best actress in a miniseries or TV movie in 2014 for Top of the Lake.
Carol Burnett and Jennifer Aniston presented Moss with her Golden Globe, who read a passage by Handmaid's Tale author Margaret Atwood and then dedicated the award to her. "Margaret Atwood, this is for you, and all of the women who came before you and after you who were brave enough to speak out against intolerance and injustice and to fight for equality and freedom in this world."
Originally published in 1985, The Handmaid's Tale is set in a near-future New England when a radical totalitarian establishment has overthrown the U.S. government. The novel and the show center on the journey of Offred, a handmaid who must bear children for the men who run the sexist society after pregnancy has become incredibly rare.
The TV adaptation premiered in April 2017 and it dominated the Emmy Awards in September with eight wins including Best Drama. The second season is in the works.