The Classic James Bond Scene Used To Audition Potential 007 Actors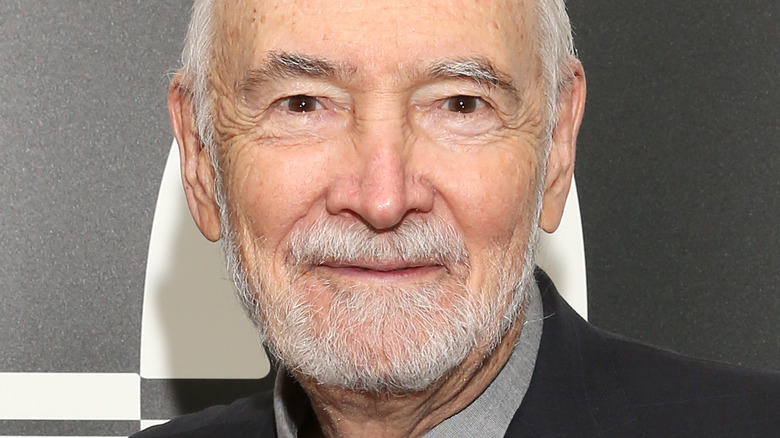 Nick England/Getty Images
Michael G. Wilson has been an influential part of the James Bond franchise almost since the very beginning. He made uncredited appearances in the backgrounds of "Goldfinger" and "The Spy Who Loved Me" before signing on as executive producer for "Moonraker" in 1979. He would go on to helm 13 more Bond films and appear in 14 others through 2021's "No Time to Die," so if anyone should know the inner workings of the Bond film machinery, it's Wilson.
As the brain trust of Eon Productions, Wilson, his stepfather Albert Broccoli, and his half-sister Barbara Broccoli have been largely responsible for deciding who will play the legendary MI6 secret agent; we've seen Sean Connery, David Niven, George Lazenby, Roger Moore, Timothy Dalton, Pierce Brosnan, and most recently Daniel Craig in the role. Craig has played Bond for a longer consecutive stretch — 15 years — than any other actor, but when it becomes time to hold auditions to replace him, Wilson and the Broccolis will stick to habit and turn to an iconic scene from one of the earliest Bond films.
Eon Productions uses the seduction scene from From Russia With Love to audition new 007s
At a British Film Institute panel discussion, Michael G. Wilson said producers always go back to one scene in 1963's "From Russia With Love"  — just the second film to feature Ian Fleming's 007 — when auditioning new actors. "We always use the same scene [available on YouTube] ... where Bond comes back to his room after the assassination, and he starts taking off his shirt, goes into the room to bathe," he said. "Then he hears something, takes his gun, goes in and the girl's in the bed" (via Deadline). 
She is Tatiana Romanova (Daniela Bianchi), a military clerk for the Soviet Army, and she's waiting for Bond wearing nothing but a velvet choker. The two have a moment that is somehow wildly sexy and potentially awkward at the same time; she responds to a compliment on her attractiveness by telling Bond her mouth is too big, and he responds that it is the perfect size for him before kissing her.
It's hard to imagine anyone but Connery and Bianchi pulling off the sequence without it becoming an unintentional comedy. The words would sound sleazy coming from most mouths, making the scene ideal for testing the mettle of potential 007s. "Anyone who can bring that scene off is right for Bond," Wilson said. "It's tough to do."