That's What's Up: What the 1989 Batman movie got right, and what it got wrong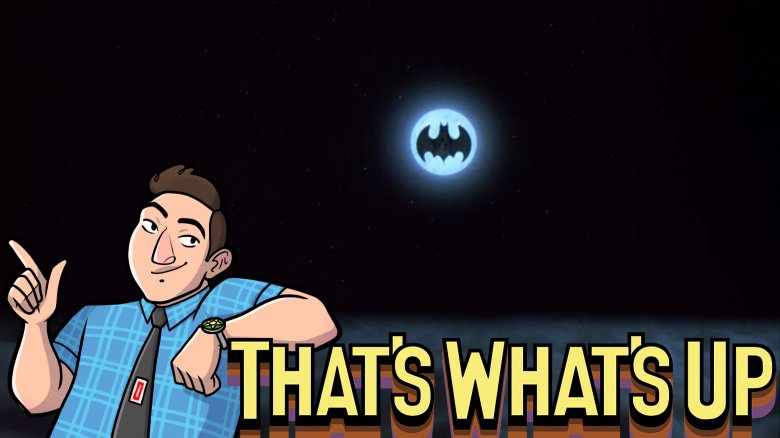 Each week, comic book writer Chris Sims answers the burning questions you have about the world of comics and pop culture: what's up with that? If you'd like to ask Chris a question, please send it to @theisb on Twitter with the hashtag #WhatsUpChris, or email it to staff@looper.com with the subject line "That's What's Up."
Q: What did the 1989 Batman film get right? What did it get wrong? — @_Miller_Andrew_
If you weren't around in 1989, I don't think I can accurately describe just how huge the Batman movie was. I mean, I was only six, and I remember how that logo was everywhere in the marketing blitz that led up to it, and as a kid who would literally watch two hours of the Adam West show every single day, I was beyond stoked. Sitting in the theater, two months before I turned seven, I loved everything about that movie, from "I'm Batman" all the way to the Bat-Signal lighting up the night at the end.
When I watched it again, though, only a few months later on a VHS tape that I'd literally been saving for the special occasion of staying home sick from school, I remember being really disappointed. Something was just off about the whole thing, and in the 30 years since, I've held onto that feeling and become a genuine Batman '89 hater. That doesn't mean that it didn't do anything right, though, so in the interest of keeping it positive, let's start there.