Star Trek: The Next Generation Actor Jon Paul Steuer Dead At 33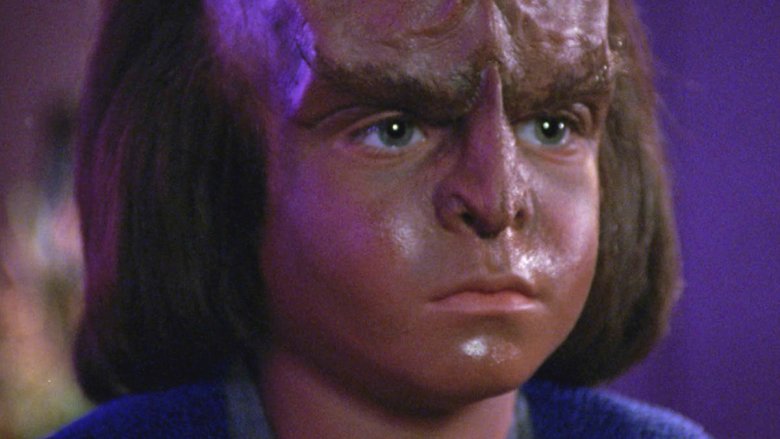 Jon Paul Steuer, the former child actor who played a young Klingon on Star Trek: The Next Generation, died on Jan. 1. He was 33.
His death was announced on the Facebook page of his rock band P.R.O.B.L.E.M.S., and no cause of death has been revealed. Steuer sang with the group under the name Jonny Jewels for about a year.
Steuer began his acting career at age 4 and made his television debut in 1989 on the TV series Day By Day. He then became the first actor to play Alexander Rozhenko, the Klingon son of Worf, on Star Trek: The Next Generation. He portrayed the character in one episode, "Reunion," and other actors later played the role at various ages.
After that, Steuer co-starred in Amityville 1993 and Little Giants in 1994, but he is perhaps best known for playing Brett Butler's eldest son on the sitcom Grace Under Fire from 1993 until he left the show in 1996. He later said he quit acting in part because of Butler's erratic behavior and controversies surrounding the series.
"I wanted to forge on with acting after quitting the show, and I went out on a few interviews," he told The A.V. Club in 2015. "But even then they'd turn into question-and-answer sessions with casting agents about Grace Under Fire. I was kind of blown away by how unprofessional people inside the industry were. It really soured me. I didn't want that kind of attention."
In addition to his acting and musical career, Steuer was also a restaurateur in Portland, Oregon. An obituary in Willamette Week said he opened a vegan restaurant called Harvest at the Bindery in 2015.