How Adrien Brody Really Felt About Leaving Peaky Blinders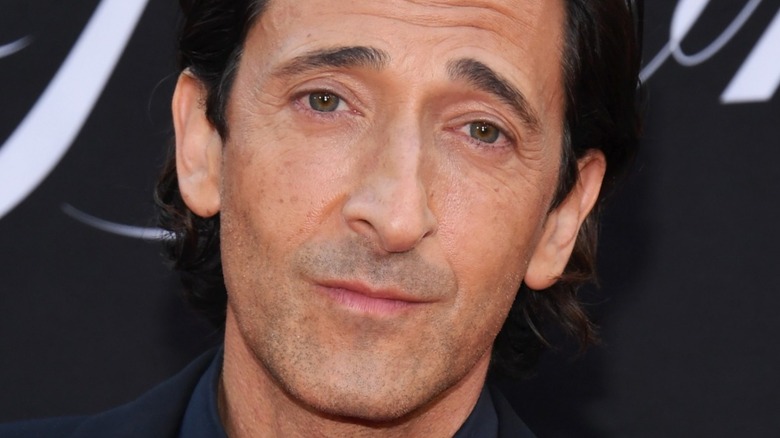 Jon Kopaloff/Getty Images
"Peaky Blinders" takes a riveting look at the lives of the group of Birmingham, England gangsters that give the show its name. Set after the end of World War I, the series is both a ravishing period program and a compelling look at the trials and tribulations of a crime family that incites terror on the streets and influence within the halls of British political power. Like HBO's "Boardwalk Empire," it is also the story of a complicated man who rises to lead the enterprise, and how he balances his family life in conjunction with his corrupt organization. In addition to Cillian Murphy in the lead role of Tommy Shelby, the show also featured sterling performances from Sam Neill (Chester Campbell), Paul Anderson (Arthur Shelby Jr.), Tom Hardy (Alfie Solomons), and Paddy Considine, who memorably played Father John Hughes in Season 3. Another brief player on the show was Adrien Brody as New York City mafia member Luca Changretta.
Brody's character was equal parts chilling and charismatic, and went on to become yet another of his dynamic creations in a career that includes an Academy Award for best actor for 2002's "The Pianist." After a rocky relationship with the Peaky Blinders gang in Season 4, Changretta is killed in retaliation by the organization. Brody was excellent in the role and all these years later, he has shared how he really felt about leaving "Peaky Blinders."
Adrien Brody wanted to keep playing Luca Changretta in future seasons of Peaky Blinders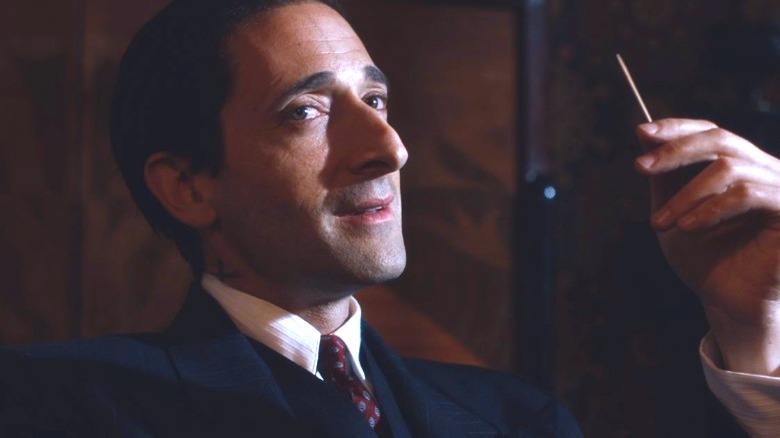 Netflix
Working on "Peaky Blinders" was a dream for Adrien Brody, and he was excellent in the role. Speaking with Entertainment Weekly while promoting Netflix's "Blonde," Brody was asked to comment on some of his most memorable performances. When asked about Luca Changretta in "Peaky Blinders," he said, "A character like that was something that I'd been wanting to play for many years. It had room for all of this fun stuff to honor a style in filmmaking and acting that I loved, and a style and character and lore within the foundations of family, mafia, honor, and all these things."
The actor would go on to explore some of these themes in "Clean," which he also co-wrote and starred in as a former assassin now living a new and secret life as a garbage truck driver in NYC. It's not hard to imagine that some of his inspiration may have come from not wanting to let go of the character of Luca Changretta. He further revealed to Entertainment Weekly, "I desperately tried to persuade them to find a way to keep Luca alive to come back for revenge. I really wanted to stay. I did not want to go home." 
Although only around for a handful of "Peaky Blinders" episodes, his antihero creation will live on as one of the show's most haunting personalities.