Christian Bale Has A Hilariously Specific Star Wars Role He Wants To Play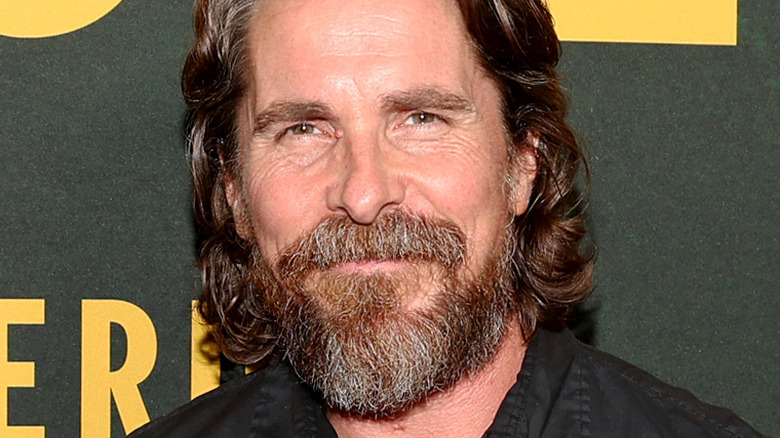 Jesse Grant/Getty Images
Christian Bale has done a little bit of everything in Hollywood since getting his acting start in 1986's "Anastasia: The Mystery of Anna." He's played a president, yuppie axe murderer, talking panther, and more, churning out noteworthy performances time and time again. Although, it should come as no surprise that his efforts in major franchises endure as some of his most noteworthy cinematic outings. After all, these productions have had the widest mainstream appeal and, in most cases, remain pop culture staples years and even decades after their theatrical runs.
Bale has numerous iconic IPs under his belt, from "Terminator" to "Shaft." Of course, when discussing his big screen blockbuster success, one would be remiss not to mention Bale's work as Bruce Wayne, aka Batman, in director Christopher Nolan's "Dark Knight" trilogy. This string of superhero flicks changed the genre and Bale's career forever, and after conquering the DC universe, he eventually checked out the Marvel side of things. In 2022, Bale featured as Gorr the God Butcher in director Taika Waititi's "Thor: Love and Thunder," putting an interesting spin on a relatively recent Marvel Comics creation.
While he's done well for himself already, Christian Bale has yet to step into one globally-known franchise: "Star Wars." Should the opportunity arise, here's the hilariously specific character he'd like to play.
Bale wants to recreate an infamous scene from A New Hope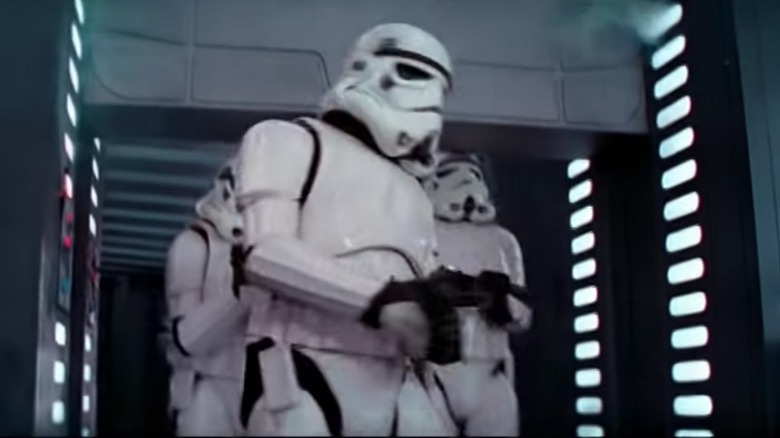 Lucasfilm
During a chat with The Hollywood Reporter to promote the upcoming film "Amsterdam," Christian Bale touched on a variety of topics. He even expressed his interest in joining the "Star Wars" franchise, revealing that he's wanted to pop up in a galaxy far, far away for some time now. There doesn't seem to be a reason why he couldn't, either, seeing as he doesn't necessarily want to take on an overly-important role. "All I ever wanted in 'Star Wars' was to be in a 'Star Wars' outfit and hit my head on a door or something as I walked through," he told the publication, referencing an infamous "Star Wars: Episode IV – A New Hope" moment.
In a classic scene from the film, a group of Imperial stormtroopers walks through a door, and one of them bumps their head on the way in. It has since become one of the most well-known flubs in movie history and one that Bale would love to recreate in a future "Star Wars" project. Then again, he'd be more than happy to do something more if such an offer came his way. "If I'm fortunate enough to be more than that, oh man, yeah. What a delight that would be," he added, mentioning that he's still close with Lucasfilm figurehead Kathleen Kennedy, so he has connections.
Hopefully, one day Christian Bale will make his "Star Wars" debut, and if he hits his head on the way in, fingers crossed he's wearing head protection.