Here's Where You Can Stream The Original Nosferatu Online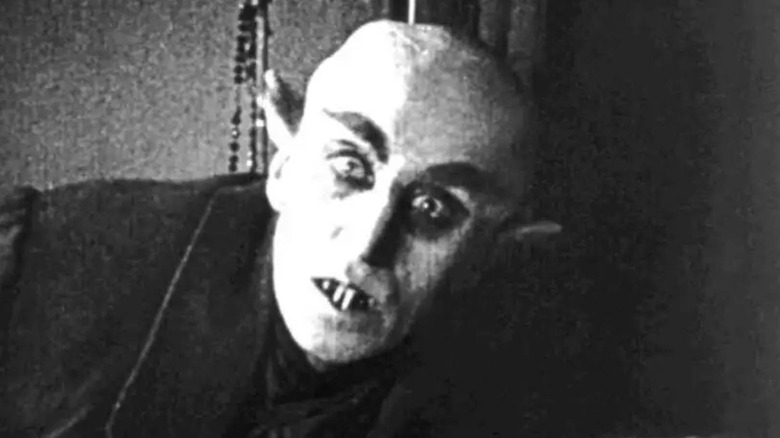 Prana Films
Today, Deadline reported that "The Northman" and "The Witch" director Robert Eggers' adaptation of F.W. Murnau's "Nosferatu" is moving forward. Eggers' "Nosferatu" will star Bill Skarsgard as the eponymous ancient vampire, and Lily-Rose Depp as the female lead–replacing Harry Style and Anya Taylor-Joy. While plot details are scarce, Deadline did say that it would be a reimagining of the film.
Now that Eggers is set to reintroduce "Nosferatu" to modern film audiences, it's a great time to revisit the film that inspired it. Originally released in 1921 and re-released in 1922, the German expressionist silent film "Nosferatu" is regarded as one of film's all-time greats, and a major influence on the horror and vampire genres. Based on Bram Stoker's "Dracula," but carefully reworked to avoid copyright issues, the story follows a young woman named Ellen Hutter (Greta Schröder), whose husband is sent to a remote Transylvanian castle. There, he meets the vampiric Count Orlock (Max Schreck). This prompts Orlock to abandon his castle and attempt to drink Ellen's blood.
"Nosferatu" is a must-see for any horror aficionado, and here's where you can check it out online.
You can check out the original Nosferatu in many places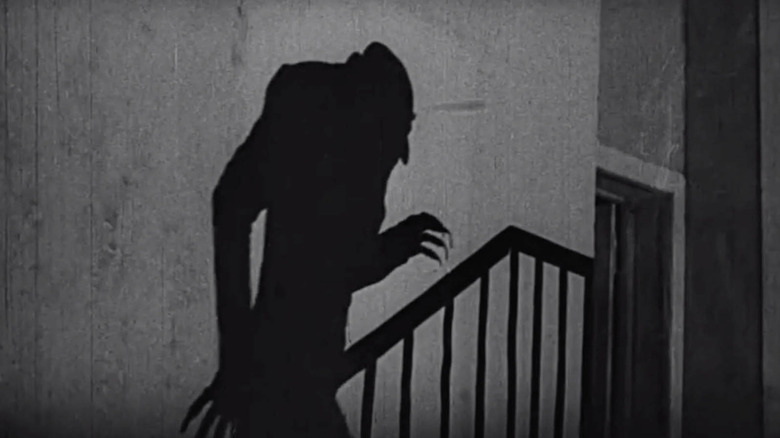 Prana Films
"Nosferatu" is widely available online, and since it has public domain status, it's available for free in many places. Currently, it can be viewed gratis on Tubi, Pluto TV, Vudu, Plex, and the Roku Channel.
It's also available on Google Play for a $3.99 rental or a $9.99 purchase, and on YouTube for the same price at standard definition. (It's a couple of dollars more for high-definition). It's also available to buy on Apple TV for $8.99.
Finally, if you have a subscription to AMC+, you can view it on Amazon Prime. This version is the Synergy Entertainment release, featuring its own organ score.
Of course, there's also Werner Herzog's 1979 remake of "Nosferatu," "Nosferatu: The Vampyre," which starred Klaus Kinski in the lead role. That one is available on Amazon, Peacock, and Roku with subscriptions, and on Tubi for free.