Animaniacs Reboot Coming To Hulu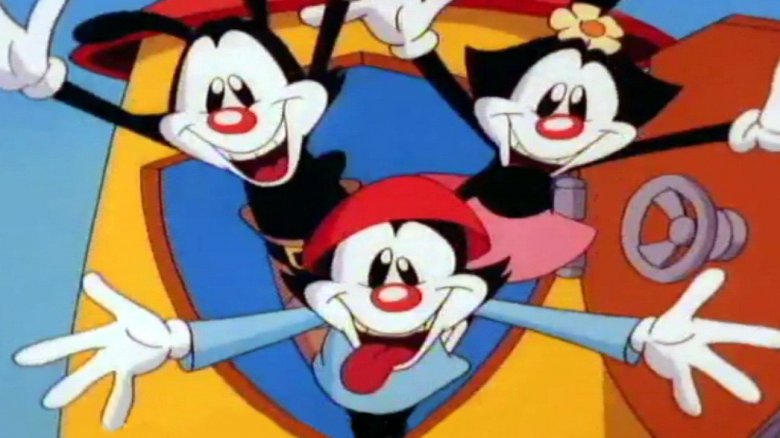 Animaniacs have a brand new home in the 21st century.
Variety reports that Hulu has landed a reboot of the wildly popular animated series from the '90s. The streaming service already secured two new seasons of the series and Steven Spielberg will return as executive producer.
The original Animaniacs premiered in 1993 and ran for five seasons. It centers on the Warner brothers, Yakko and Wakko, and the Warner sister, Dot. Locked away in the Warner Bros. studio water tower for a very long time, they find a way to escape and wreak havoc around the lot. The show also spawned the spinoff series Pinky and the Brain.
Animaniacs set the record for most Daytime Emmys in the category of Outstanding Achievement in Music Direction and Composition for any animated series, winning three times.
New episodes will hit Hulu beginning in 2020. But Hulu also reached a deal with Warner Bros. to make the streaming service the home of the complete library of 99 episodes of the original series along with Tiny Toon Adventures.
"I am so pleased and proud that Animaniacs will have a home at Hulu," Spielberg said in a statement. "Together with Warner Bros., we look to bring new audiences and longtime fans into this wild world of Yakko, Wakko, and Dot."