Lorne Michaels Teases His Major Plans For SNL's 50th Anniversary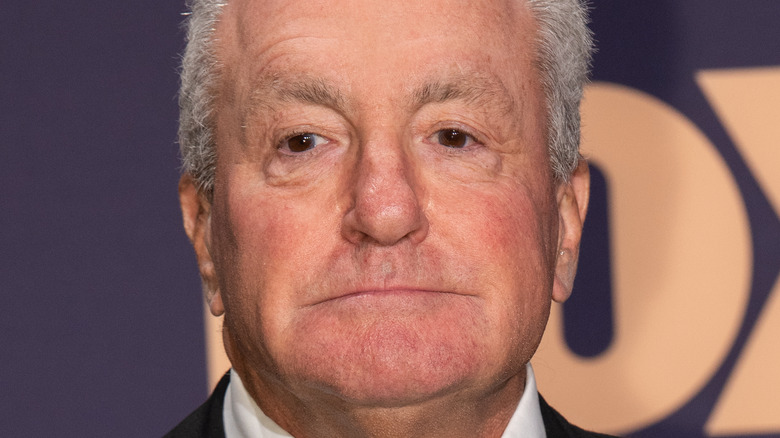 Silvia Elizabeth Pangaro/Shutterstock
Fans of the venerable sketch comedy institution "Saturday Night Live" are no doubt aware of the show's longevity. The long-running comedy program will return on October 1, 2022 for its 48th season. While nothing lasts forever in television, it's also not too early to look ahead to 2025, when the show will mark its 50th anniversary.
Before that happens, though, it's worth recapping all the changes in store for Season 48. This season has had some of the most turnover in the cast of any season in "Saturday Night Live" history. Eight cast members won't be returning: Kate McKinnon, Aidy Bryant, Kyle Mooney, Pete Davidson, Alex Moffat, Melissa Villaseñor, Aristotle Athari, and Chris Redd (via Deadline). Four new castmembers will also be coming aboard: Marcello Hernandez, Molly Kearney, Michael Longfellow, and Devon Walker (via USA Today).
Recently, ahead of the Season 48 premiere, "Saturday Night Live" creator and showrunner Lorne Michaels, 77, sat down with the New York Times to discuss the changes, and to hint at what he's got planned for the show's half-century milestone.
The 50th anniversary show is going to be a star-studded blowout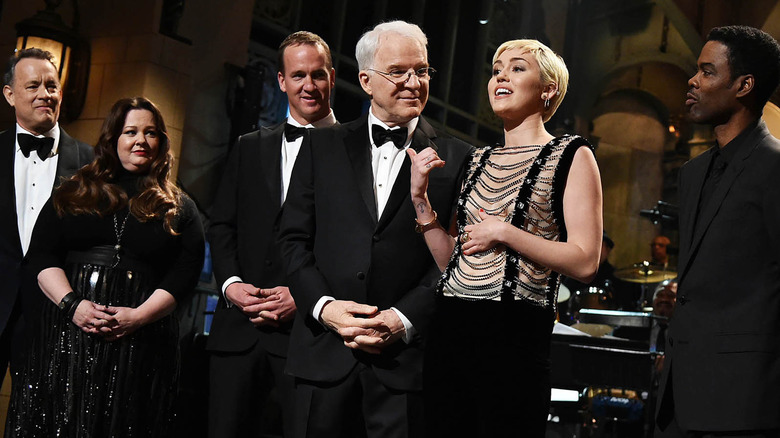 NBC
Michaels hinted at his plans for the 50th anniversary show at the end of his interview with The New York Times. "The 50th will be a big event," Michaels said. "We'll bring everyone back from all 50 years and hosts and all of that. It will be a very emotional and very strong thing. There won't be as many plus-ones, I can tell you that much."
If the 50th anniversary of "Saturday Night Live" is anything like the 2015 40th anniversary show, it would be a super-sized primetime special. That episode was three and a half hours long and was preceded by an hour of red carpet coverage. It featured 80 former and current cast members and hosts including Eddie Murphy, whose relationship with the show had become strained since he left the cast in 1984 (via SNL Fandom).
Michaels also admitted that celebrating the 40th anniversary was difficult for him personally. "I'm not a big person for celebrating," he said. "Even the 40th [anniversary show], in the end, the only way I got through it was because I knew I was doing a show, and at a certain point, the credits would roll, and we'd be off the air."
Hopefully, Michaels and the gang can appreciate Season 50 a bit more.