Community Fans Just Got The News They've Been Waiting For Forever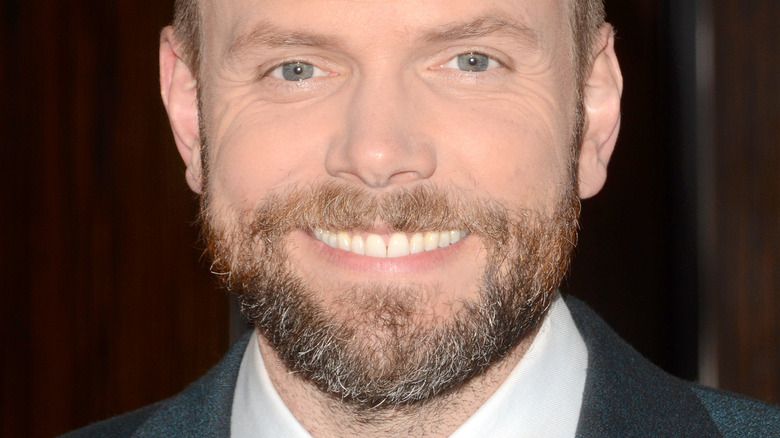 Kathy Hutchins/Shutterstock
They say that with enough dedication and hope, almost anything is possible, and that's definitely a reoccurring trend in the hilarious television series "Community." Following the faculty, students, and study group of Greendale Community College, "Community" ran for six seasons, but was unfortunately canceled in 2015. This show acted as a spring board for Dan Harmon, who helped write "Community," and he later went on to work on Adult Swim's "Rick and Morty." Although "Community" has stopped producing new episodes, the show retains a cult following, and as noted by Rotten Tomatoes, still holds an 88% for both audience and critic scores, which is often a rare occurrence on the review site.
Speaking with The Hollywood Reporter in 2015, Harmon said of the series cancellation, "We've seen great shows and great finales, but ultimately does it change the fact that the cancellation of a show is a loss? It doesn't. I mean, your best friend dying after telling you he's going to die — does that make his death less tragic than if he just walked across the street with two coffees and gets hit by a bus? So I'm going for the two coffees and a bus. When this show is over, I will be in the middle of a great idea." However, it seems as if a joke from "Community" has become reality, much to the delight of longtime fans of the series.
Community will soon a long running joke from the show come to fruition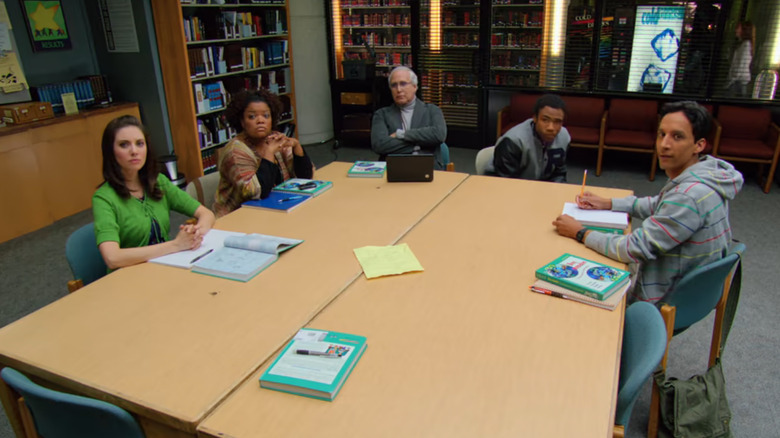 Sony Pictures Television
According to Variety, it looks like "Community" fanatics have finally had their prophecy fulfilled, and that there will indeed be a movie. Luckily for fans, the original cast of Joel McHale, Ken Jeong, Gillian Jacobs, Alison Brie, Jim Rash, and Danny Pudi will be returning, as well as writer Dan Harmon. Chairman of Entertainment Content at NBC Universal Television and Streaming Susan Rovner said, "'Six seasons and a movie' started out as a cheeky line from Community's early seasons and quickly ignited a passionate fan movement for this iconic, hilarious and cool (cool, cool) NBC comedy."
She continued, "We're incredibly grateful that 15 years later, we are able to deliver fans this promised movie and can't wait to get to work with Dan Harmon, Andrew Guest, Joel McHale, Sony and our partners at UTV to continue this epic comedy for Peacock audiences." Not only that, but Peacock themselves have announced this new film on Twitter with the hashtag #AndAMovie. This may come as a shock to some, but the die-hard "Community" followers were probably never in doubt. Unfortunately, there is no release date for the movie, nor any specific details regarding who is directing the "Community" film. Either way, this is great news for those that sought even more of the irreverent comedy television show, and they'll soon have an extra helping of "Community" thanks to this upcoming movie.