Syfy's Adaptation Of George R. R. Martin's Nightflyers Unveils Cast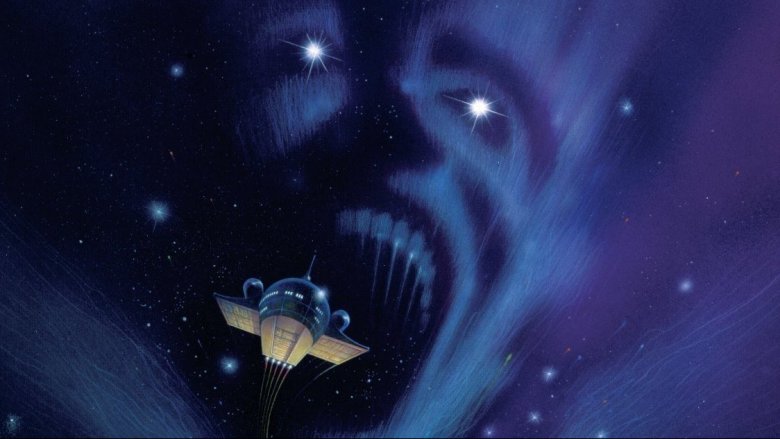 Syfy's Nightflyers is officially preparing for liftoff.
According to Deadline, the new spacefaring supernatural horror series, based on a 1980 story by A Song of Ice and Fire author George R. R. Martin, has officially assembled its cast. 
The story for Nightflyers centers on a distant future in which the Earth is nearing destruction. In a bid to ensure humanity's survival on a new home, a group of scientists (and one telepath) team up and set out on a vessel called the Nightflyer, the most technologically advanced ship in the human race's arsenal. On their journey, they make their way to an alien spacecraft, hoping their celestial neighbor can help them find a way to secure a future for Earth's peoples—but instead of deliverance, they encounter nothing but horror.
The series will star Gretchen Mol (Boardwalk Empire, Mozart in the Jungle) as Dr. Agatha Matheson, Eoin Macken (Resident Evil: The Final Chapter) as Karl D'Branin, David Ajala (Fast & Furious 6) as Roy Eris, Sam Strike (Leatherface) as Thale, Maya Eshet (Teen Wolf) as Lommie, Angus Sampson (Mad Max: Fury Road) as Rowan, Jodie Turner-Smith (The Last Ship) as Melantha Jhirl, and Brian F. O'Byrne (Million Dollar Baby) as Auggie.
The series' pilot was written by Jeff Buhler, who previously wrote The Midnight Meat Train, as well as the script for the upcoming Jacob's Ladder remake. The pilot was directed by Mike Cahill, who previously directed the excellent and grounded sci-fi movies Another Earth and Sound of My Voice. The showrunner for the series is Daniel Cerone, who previously worked on Constantine and The Blacklist. Martin will serve as an executive producer. 
According to Martin, the adaptation takes a great deal of liberty with his story, which was previously adapted for film in 1987 by director Robert Collector, aka T.C. Blake. Writing on his Livejournal, the author said he was at first "baffled" by the news of the adaptation, thinking it unsuitable for series before the show's creators won him over.
"Honestly, at first I was baffled as to how they hoped to get a series out of my story," Martin wrote, "since at the end of the novella (and the film) pretty much everyone is dead (it was a horror story, after all). But in May, UCP got me a copy of Jeff Buhler's script, and I saw how he'd dealt with that. It was a good read, and yes, I came away with a better idea of where they'd find a few seasons."
According to Martin, the series' first season will consist of ten episodes, but that specific number hasn't been confirmed by the network, as far as we can tell.
Nightflyers is not the only Martin property that Syfy has optioned for adaptation, with Martin's series Wild Cards also potentially in the works for development. Netflix is co-producing the series with Syfy, and will have first-run rights to air the series outside of the United States.
Nightflyers is currently in production in Ireland, with no release date yet set for the series' premiere. With any luck, it'll arrive in time to be a nice genre appetizer for the final season of Martin's Game of Thrones, coming in 2019.