New Mom And Dad Images Reveal A Family At War With Itself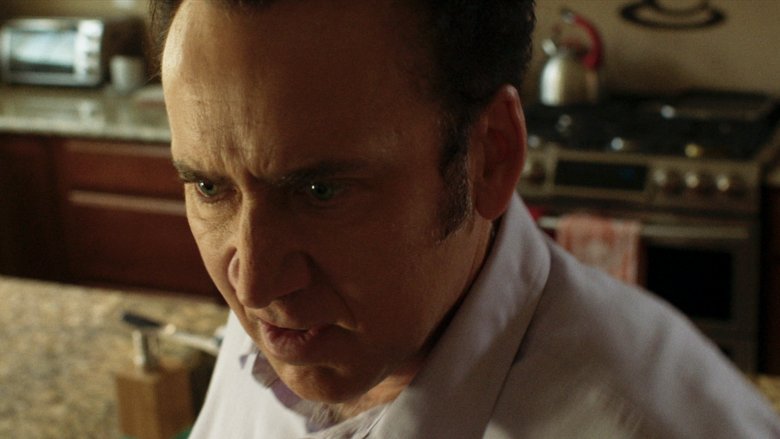 Nicolas Cage is at his Nicolas Cageiest in the upcoming Mom and Dad, and the movie—due out later this month—looks primed to please, like a merry (and morbid) belated Christmas present.
The newest project from Crank and Ghost Rider: Spirit of Vengeance co-director Brian Taylor, Mom and Dad is skipping theatrical release and heading straight for VOD—but don't necessarily take that as a knock against the movie's quality. If you're a fan of pitch-black comedy, this one looks like a real winner, and you can see for yourself in a collection of new images from the picture, courtesy of Collider.
Mom and Dad stars Selma Blair alongside Cage as a typical suburban mom and dad, and takes place over the course of one no-good, very bad day in which all the parents of the world go into a zombie-like frenzy and try to murder their kids. Taylor, in addition to directing, also wrote the script.
There was a time when movies going direct to DVD or home media was an easy way to identify a real stinker, but in the modern era of media saturation, it's a tactic also reserved for good niche movies that may lack wide appeal. From the look of Mom and Dad, this movie is going toward the fairly specific niche of "Nicolas Cage and Crank fans who are down with violence against children"—which is to say, really cool people.
In addition to Cage and Blair, the movie also stars Anne Winters, Zackary Arthur, Olivia Crocicchia, Brionne Davis, and Samantha Lemole.
If you're not won over by the chaotic, unhinged trailer, then you can just hokey-pokey right on out of here, because we don't know what to tell you. 
Mom and Dad will be released on January 19. Check out the images below.