Olivia Benson Fans Are Over The Moon After Law & Order: SVU Season 24 Episode 2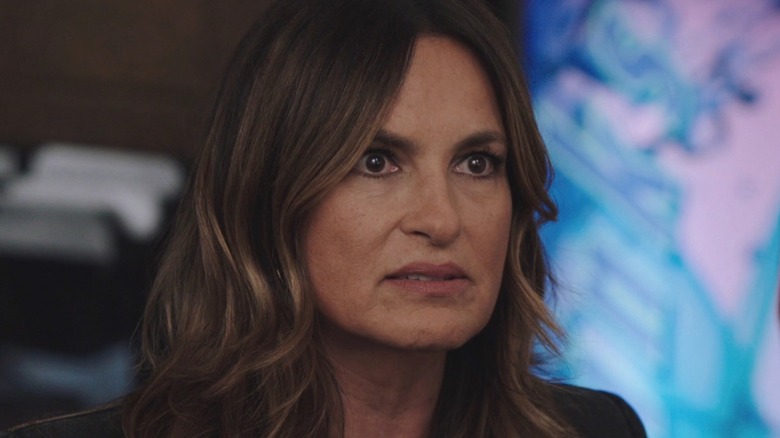 NBC
"Law & Order: Special Victims Unit" kicked off its 24th season with an epic three-hour crossover event with the mothership series and "Organized Crime." While that was all good and fun, it really felt like Season 24 went into effect with Episode 2 ("The One You Feed") as the show stood on its own. While the story was one of the most tragic in recent years on the Dick Wolf series, fans found a way to find a positive in the episode.
Season 24 of "Law & Order: SVU" has a brand new showrunner, and it's evident to longtime viewers of the series. David Graziano has replaced Warren Leight, and fans of the series applauded the newcomer online for bringing the real Olivia Benson (Mariska Hargitay) back to their screens. For the last several years, some viewers have felt Benson's character drifted from the strong, determined woman they have loved for two decades. The captain has been somewhat unhappy the last several seasons and living in her trauma, which some thought was highlighted too much. Graziano is embracing that old Olivia, and fans took to Twitter to shout out their excitement from the rooftops.
Olivia Benson is back, baby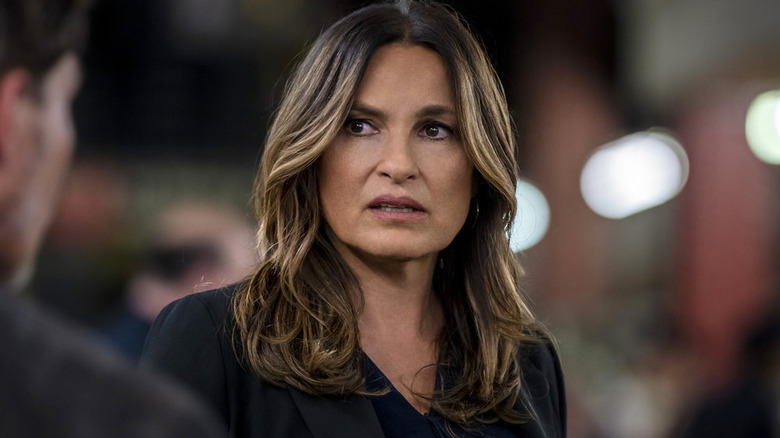 Zach Dilgard/NBC
Olivia Benson's stance against Mike Duarte (Maurice Compte) really brought through the character fans remember from seasons past. "Olivia Benson is back. Olivia Benson is Brutal. Olivia Benson is a Savage. Olivia Benson is Ruthless. Y'all better RUN and RUN as fast as you can," @KacyIsEndgame tweeted during the episode. "David Graziano I've already said this once but you sir are a breath of fresh air thankyou for bringing us our captain back and shout out to Mariska for always doing an impeccable job of bringing out the best of Olivia," @Leia_Aleighka12 wrote in honor of the new showrunner.
While Benson has always been tough and fights her hardest for the victims, her essence felt off in the last few seasons. "Olivia is back. We have recovered it. I already missed this particular way of being 'Her,'" @mar1hargitaywrote in response to Episode 2. Since viewers are so excited about how "SVU" is heading, they are making it clear they don't want David Graziano to go anywhere, especially with all the shake-ups in the Dick Wolf universe lately. "So let's protect #LawAndOrderSVU showrunner David Graziano he is too pure and such a positive influence for our show," @RebeccaHunsbe13 tweeted. Hopefully, fans feel the same about Benson moving forward into the season, but Episode 2 has given us no reason to expect it will go otherwise. Welcome back, Captain.