Benedict Cumberbatch Is A Fun Drunk In Stylish Patrick Melrose Trailer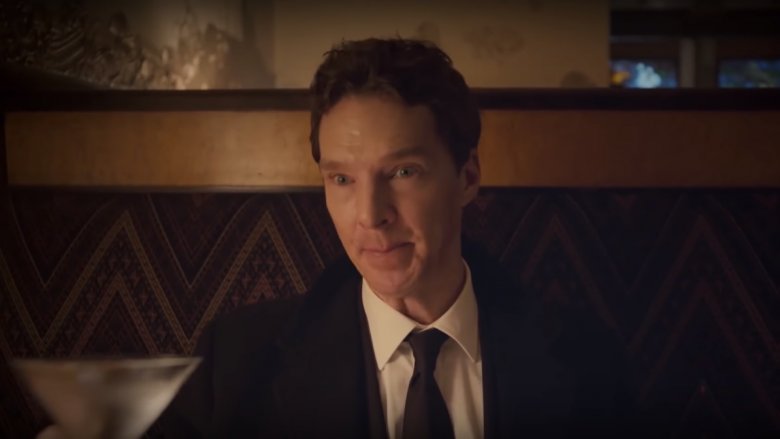 Benedict Cumberbatch can add smooth-talking charm to any role—even when he's playing a brain-damaged narcissist who's nine martinis deep.
Identified as—among other things—a schizoid, suicidal alcoholic, Benedict Cumberbatch's lead turn in Patrick Melrose sees the English thespian going full scumbag, like a Sherlock Holmes who's given into his addictions with devil-may-care aplomb. 
The five-part limited series, based on a series of novels by Edward St Aubyn, is an ocean-spanning co-production between Showtime and Sky Atlantic set to premiere later this year, and you can watch the first trailer for the seemingly quite dark comedy now.
The series is pitched as a satire of upper-class depravity, following Patrick from his traumatic childhood to his resulting, thoroughly screwed-up adulthood, ultimately ending in hard-earned recovery. The time-spanning narrative will take place in three periods and locations—1960s South of France, 1980s New York, and the Britain of the early 2000s. 
In addition to Cumberbatch, the series stars Hugo Weaving, Jennifer Jason Leigh, Blythe Danner, Allison Williams, Anna Madeley, Pip Torrens, Jessica Raine, Prasanna Puwanarajah, Holliday Grainger, Indira Varma and Celia Imrie.
Patrick Melrose is directed by Deutschland 83's Edward Berger, with scripts by English writer David Nicholls. Each episode of the series will be based on one of the five novels in the Patrick Melrose series, which is comprised of Never Mind, Bad News, Some Hope, Mother's Milk, and At Last, all written and published between 1992 and 2012.