What Muppet Movie Does Jen Watch In She-Hulk Episode 7?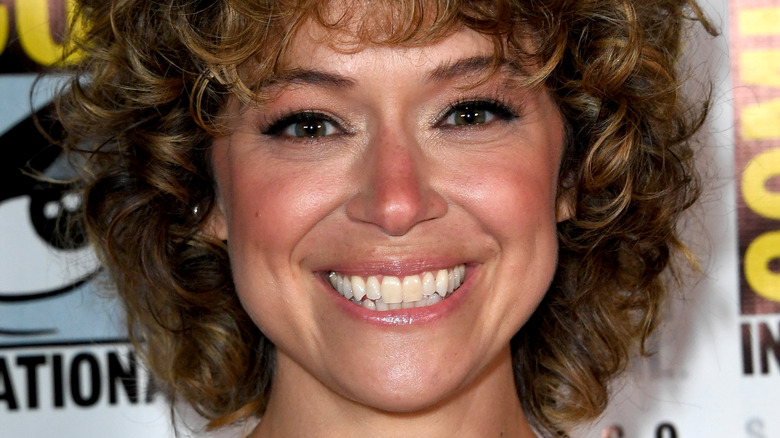 Albert L. Ortega/Getty Images
The seventh episode of "She-Hulk: Attorney at Law" premiered on Disney+ on September 29, 2022, kicking off the final third of the season in an interesting way. Following a handful of dates with Josh Miller (Trevor Salter), Jennifer Walters (Tatiana Maslany) finds herself ghosted. Days go by without him returning her texts, and she can't wrap her head around what may have gone wrong. However, after an unplanned trip to Emil Blonsky's (Tim Roth) retreat and a conversation with some unlikely friends, she makes the big step of moving on from a seemingly uninterested Josh.
Despite not planning to visit Blonsky, it turned out to be the best thing that could've happened to Walters. Beforehand, as she awaited a text from Josh, her phone pretty much took over her life. Whether she was at work, chilling at home, or driving, she couldn't put the phone down. Even Nikki Ramos (Ginger Gonzaga) had to tell her to dial back her screen time, which she tried to do multiple times. In one instance, she attempted to distract herself by kicking back on the couch and watching a Muppet movie, but even then, she couldn't look away from her screen on the off chance that Josh texted her back.
For those curious about the Muppet movie Jennifer Walters half-watched on "She-Hulk: Attorney at Law," here's which one it is. 
The Great Muppet Caper featured on She-Hulk: Attorney at Law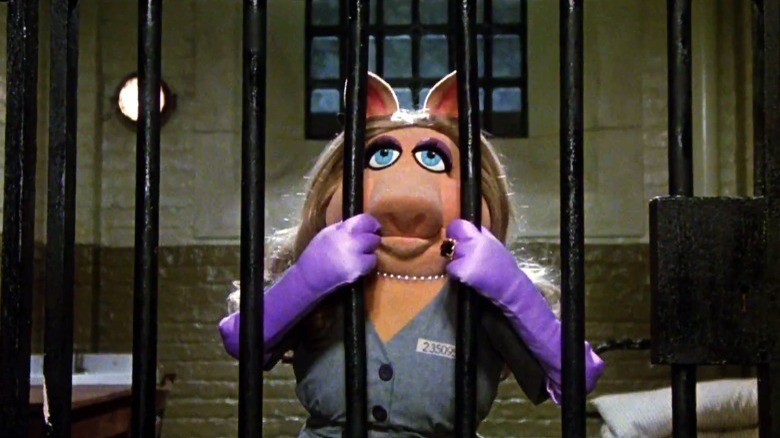 Universal Pictures
As Jennifer Walters' patience with Josh wears thin in "She-Hulk: Attorney at Law" Episode 7, we see a snippet of the Muppet movie she's watching. The scene in question shows Miss Piggy (Frank Oz) in jail, pacing back and forth before using her strength to pull apart the cell bars. This moment comes from the 1981 classic "The Great Muppet Caper," which sees the titular Jim Henson creations travel to London, England, where they end up at the center of a jewel heist while investigating a robbery. It's a relative critic and audience favorite, though it didn't exactly rake in the dough at the box office.
"The Great Muppet Caper" is far from the strongest or most memorable Muppet flick, but it's a classic nonetheless. Besides, the characters involved always make for entertaining movies, which is why Kermit the Frog (Matt Vogel), Fozzie Bear (Eric Jacobson), and the rest of the gang remain adored, and likely the reason why Walters chose to watch one of their misadventures in Episode 7. In fact, Reddit user u/saddadstheband is such a fan that they created a Marvel Cinematic Universe-esque slate of Muppet-centric movies. From a sequel to "Muppet Treasure Island" to a Zoot solo outing, it certainly contains some enticing hypothetical titles. 
It's unlikely that the Muppets will ever get the MCU treatment in terms of constant movies and television shows, but at least one of their films made a cameo in the sprawling Marvel franchise via "She-Hulk: Attorney at Law."