Father Of 'Slender Man' Attacker Slams Film As 'Extremely Distasteful'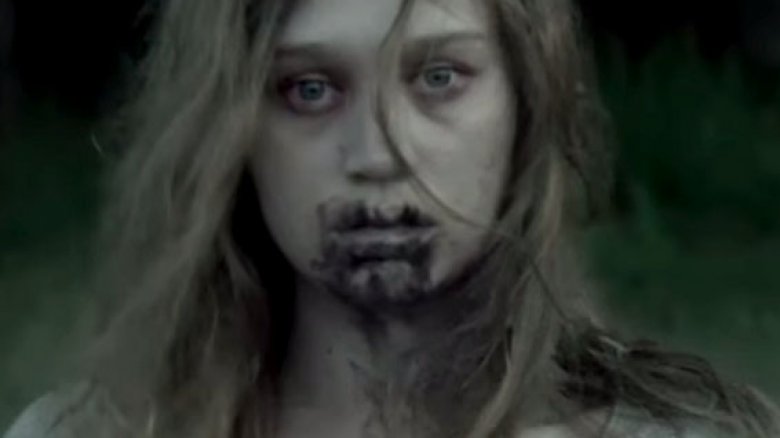 The first official trailer for Sony Pictures' Slender Man movie launched on Wednesday, and the internet responded with its own unique (and largely negative) reactions. Most criticized its ostensible lack of quality and the fact that it's coming out years after the titular online horror character was at the height of its popularity, while others pointed out that Slender Man is disrespectful to Payton Leutner, the victim of a Slender Man-motivated attack that happened in 2014. 
One such condemner is Bill Weier, the father of Anissa Weier, the young girl who helped her classmate Morgan Geyser lure Leutner to a wooded area in the Waukesha, Milwaukee, where Geyser stabbed Leutner 19 times and left her for dead in an effort to satisfy the evil fictional creature. 
Weier slammed the upcoming film in a phone interview The Associated Press (via The Hollywood Reporter), and expressed his hope that local theaters will refuse to screen Slender Man when Sony Pictures releases it later this year. 
"It's absurd they want to make a movie like this," Bill Weier said. "It's popularizing a tragedy is what it's doing. I'm not surprised but in my opinion, it's extremely distasteful. All we're doing is extending the pain all three of these families have gone through."
Though Anissa Weier didn't physically stab Leutner, she did urge Geyser on as she committed the heinous act. Leutner survived the attack by crawling to a path outside of the woods; a bicyclist later discovered her and she was rushed to the hospital. 
When questioned about the crime, Weier and Geyser explained to detectives that they believed they had to kill Leutner in order to become Slender Man's "proxies," or servants, and to protect their families from his murderous ways. Weier, Geyser, and Leutner were all 12 years old when the attack took place. 
Weier, now 16 years old, recently plead guilty to attempted second-degree intentional homicide. She will serve 25 years in a mental hospital. As for Geyser, now aged 15, she plead guilty to attempted first-degree intentional homicide. She entered a deal with prosecutors, who have requested that she serve a minimum of 40 years in a mental institution. Geyser's sentencing is scheduled for February.
Sony's Slender Man centers on the influence of the titular fictional character, created in 2009 by Eric Knudson, who edited normal photos of children playing to depict the slim and spidery faceless figure looming in the background. From the trailer alone, it remains unclear whether the film will explicitly explore the Slender Man attack case, though there are a few moments that allude to it. One scene from the footage shows a wall of drawings that somewhat resemble sketches of Geyser's, while others feature Slender Man following a girl into the woods and another girl stabbing herself.
Directed by Sylvian White, Slender Man stars Javier Botet, Joey King, Annalise Basso, Kevin Chapman, Julia Goldani Telles, Jaz Sinclair, and Alex Fitzalan. The film is due out on May 18.