What's The Song That Opens CSI: Vegas Season 2?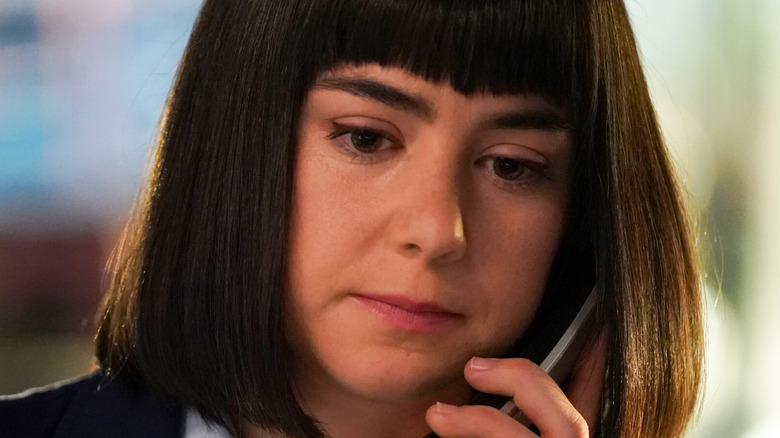 Sonja Flemming/CBS
The "CSI" franchise has a long tradition of incorporating popular music into some of its episodes. In fact, when people think about CBS' procedural juggernaut, chances are the music of The Who is the first thing that comes to mind. Songs by the legendary rock 'n' roll group have accompanied the opening credits to every show in the franchise thus far, and creator Anthony E. Zuiker has stated that their jams are important to their very fabric (per Watch).
"CSI: Vegas" Season 2 continues the tradition of blending bangers into the show's tales of murder and mystery. The premiere opens with an energetic dance-rock number that sets the tone for an episode that explores everything from BDSM to state-of-the-art forensics technology. 
Of course, in true "CSI" tradition, the song that introduces Season 2 of "Vegas" is by an artist whose connection to the franchise goes way back. With that in mind, let's discuss the song that had some viewers rocking out during the opening sequences of the latest episode.
The Crystal Method sets the tone for the CSI: Vegas Season 2 premiere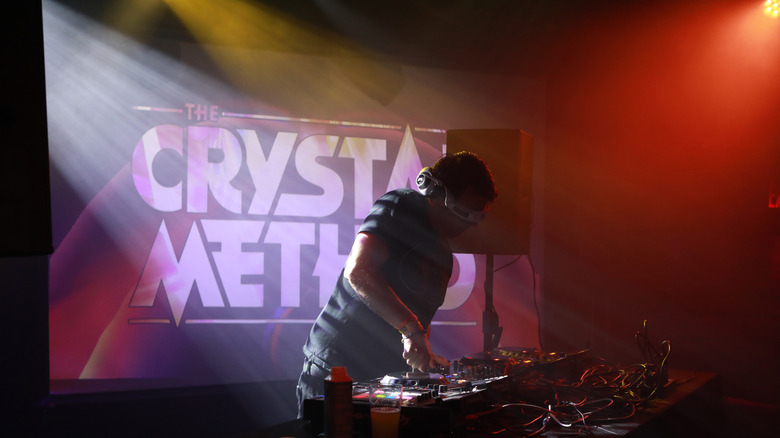 Jason Mendez/Getty Images
The song that opens the "CSI: Vegas" Season 2 premiere is "Watch Me Now" by The Crystal Method in collaboration with Koda, and VAAAL. The anthem is an upbeat electronic-infused rock track with a punchy rhythm and it can be found on the Crystal Method's latest album "The Trip Out," which was released earlier this year.
Per Broadway World, the Crystal Method debuted the track on NBC's "American Song Contest" earlier this year. The series saw the electronic music veteran represent Nevada and compete against artists from other U.S. states. The industrial icon didn't win in the end, as the competition prize went to the Oklahoma-based K-pop artist AleXa (via CNN).
Of course, it's hardly surprising that "Watch Me Now" caught the attention of the "CSI: Vegas" team. As documented by IMDb, the Crystal Method's music has graced the "CSI" franchise in the past, as "Born Too Slow" and "Starting Over" were used in Season 4.