Erica's Pregnancy On The Goldbergs Is Fueling Rumors About Hayley Orrantia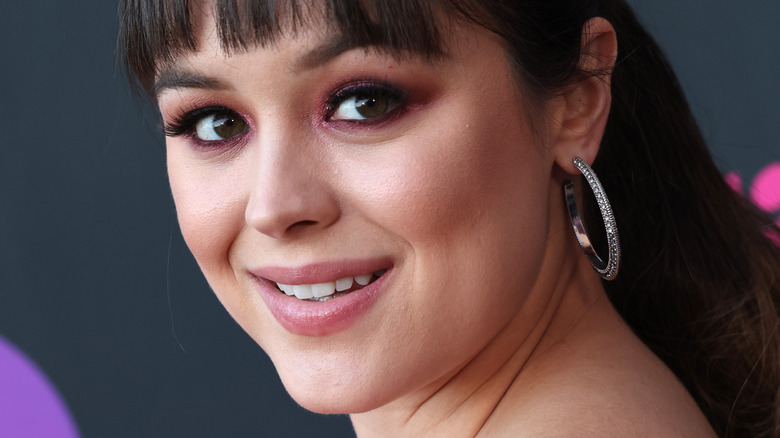 David Livingston/Getty Images
Now in its tenth season, "The Goldbergs" is a hilarious romp through a fictionalized version of showrunner and creator Adam F. Goldberg's life. Of course, the real-life Goldberg isn't entirely beholden to his real-life story, and he has made some changes, with the most obvious that Erica (Hayley Orrantia) is actually gender-swapped, and Adam's real sibling is named Eric. Other events from the show can also be affected by real-life events, like how family patriarch Murray Goldberg (Jeff Garlin) died in between Seasons 9 and 10, but this was due to on-set allegations surrounding Garlin.
As noted by Legacy, the real-life Murray Goldberg died in 2008 and was survived by his children Eric, Barry, and Adam, as well as his grandchildren, Julia, Kevin, Nicholas, and Ellie. Now that fans have gotten a chance to see the first two episodes of Season 10, they have been treated to a time jump that sees the Goldberg family residence filled once again, despite some of the Goldberg children heading to college. This is due to Erica's pregnancy, which has created quite the hullabaloo for the family. This plot point has caused some to speculate that the actor who plays Erica is pregnant in real life, and that's the reason for a shift in the character, but that begs the question — is Orrantia actually pregnant?
There is no confirmation regarding an Orrantia pregnancy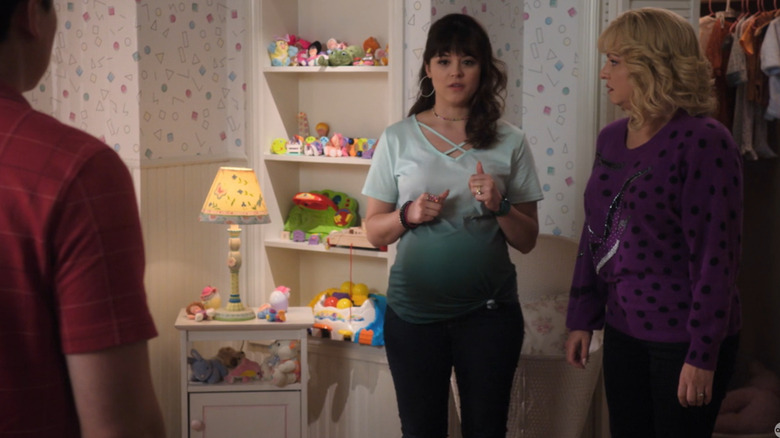 ABC
As reported by The Cinemaholic, it seems like there has been some speculation that Hayley Orrantia is pregnant in real life, and that's why this particular plot has popped up in "The Goldbergs" at the tail end of Season 9 and continuing in Season 10. Some internet sleuths believe that she purposefully hides her full body in social media posts, and since she announced she was getting married on June 29, 2022, on Instagram, they believe that this is a prelude to a pregnancy announcement. Even while discussing an episode over on Reddit, u/Super_Description169 had their own questions regarding the pregnancy story in "The Goldbergs" and stated, "Of course things sometimes are not what they seem. Not sure if Hayley is prego in real life but I doubt it."
Considering the sheer amount of fan chatter and speculation surrounding that Orrantia is pregnant in real life, there has been no confirmation of such a fact by the actor or any of her representatives, so this will continue to remain a rumor until such a time. It is also important to realize that this rumor tends to be fairly persistent, as where Distractify released an article in October 2021 that asked the same thing. If that was the case, it must have been the longest pregnancy ever, and Orrantia's ability to hide said pregnancy would border on secret agent levels. Either way, if Orrantia is pregnant for real, that information is only known to her and her significant other at the moment.