Kate Beckinsale To Star In Amazon Thriller The Widow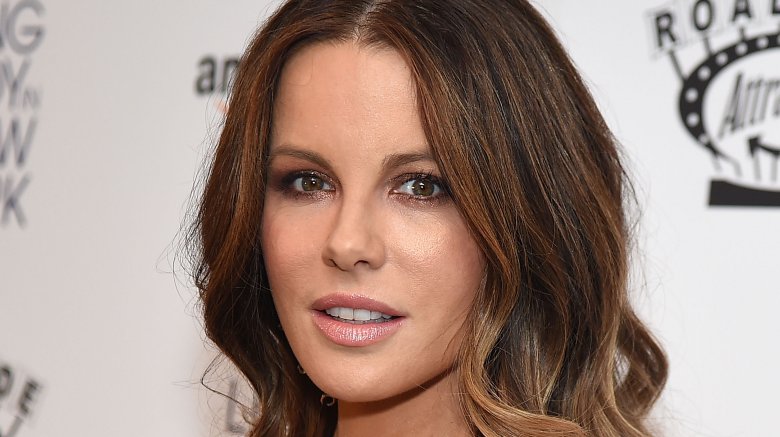 Getty Images
Kate Beckinsale is going on a mission for Amazon. According to The Hollywood Reporter, the Underworld actress is set to star in the upcoming eight-episode thriller The Widow, which comes from Harry and Jack Williams, the brothers behind The Missing and Fleabag.
The series will star Beckinsale as Georgia Wells, a woman who has cut herself off from her previous life. However, she is forced to return back to her roots when she sees her supposedly dead husband on the news. As she goes on a mission to find out the truth of her past, Georgia will be brought to the center of the African Congo, where she'll face off against danger in her search for answers.
The show is produced by Poldark's Eliza Mellor for Amazon Studios. Humans' Sam Donovan and Donkey Punch's Olly Blackburn are set to take on directorial duties, with production beginning later this month in South Africa, Wales, and Rotterdam. The show is set to be produced by the Williams brothers' Two Brothers Pictures and will debut on ITV in the United Kingdom and Amazon Prime in the United States.
"Kate Beckinsale is a brilliantly talented actress and we're thrilled she's joining us on this journey– we couldn't imagine anyone more perfect for the role," the Williams brothers said in a joint statement about the casting. "The Widow is our most ambitious and cinematic piece to date and we can't wait to bring the dark heart of the Congolese jungle to the screen."
The Widow marks Beckinsale's first regular role on a scripted TV series. The actress, who recently worked with Amazon Studios for the romantic drama The Only Living Boy in New York, is also known for Serendipity, The Aviator, Love and Friendship, Nothing But the Truth, Click, Shooting Fish, Total Recall, Emma, Van Helsing, and Pearl Harbor.
"We are thrilled to continue our existing relationship with Kate Beckinsale on the heels of her incredible performances in Amazon Studios' critically acclaimed films," added Brad Beale, Amazon's vice president of worldwide TV content acquisition, in a statement. "Harry and Jack Williams have created a powerful story, which will be brought to life by one of the world's most talented actresses, and we are excited to bring this thrilling series to Prime members around the world." (via Variety)
The Widow does not have a premiere date yet.