Ricky Gervais Scores Another Stand-Up Special With Netflix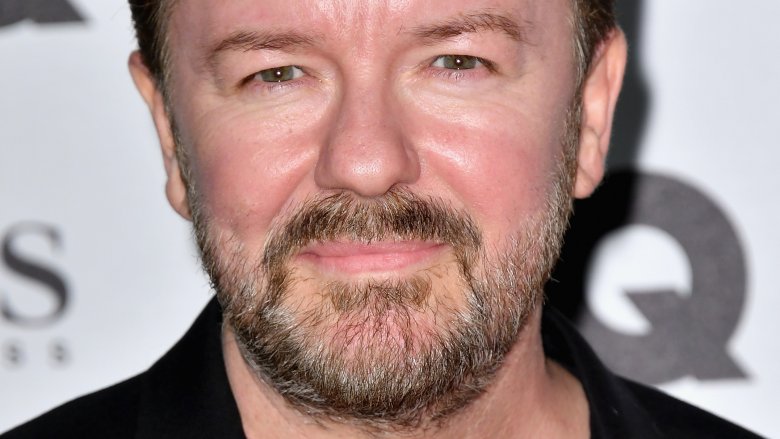 Getty Images
Get ready for Ricky Gervais, round two. 
Per The Hollywood Reporter, Gervais has just set up another stand-up special with Netflix. This marks his second project with the streaming service, which purchased the rights to the not-yet-filmed event ahead of time. The upcoming special will join Humanity, Gervais' first stand-up event for Netflix, which is due out in the first quarter of 2018. Sources close to THR indicate that the deal Netflix closed for Humanity, which was already shot in London's Eventim Apollow, back in October of 2017 was "for two specials."
Gervais said in a statement to the outlet, "I can't wait for Humanity to air so I can start all over again on a brand-new show. Stand-up is my new favorite passion now, so it's an absolute thrill to tour hundreds of wonderful cities and then be able to have it stream on the greatest platform in the world." 
The actor and comedian also addressed the exciting news on Twitter, writing, "As you may have read, Netflix have bought two stand-up specials. The first, Humanity, which I have toured and filmed. And the second, which I haven't even thought about yet." Gervais then cast his line for suggestions for the special's title, as it doesn't yet have a name.
Netflix already has an established working relationship with Gervais, as the streamer picked up the domestic and international rights to David Brent: Life on the Road, Gervais' The Office spinoff series. This new deal serves to extend and strengthen the pair's association.