Elizabeth Banks Has One Regret About Her Charlie's Angels Film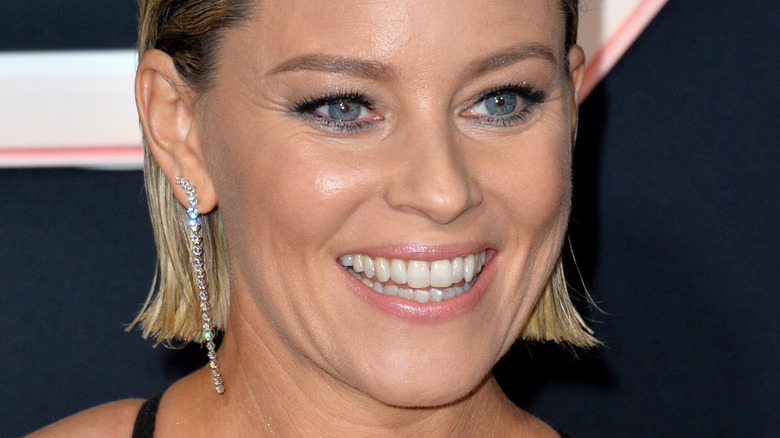 Featureflash Photo Agency/Shutterstock
Even though Elizabeth Banks' "Charlie's Angels" (a reboot of the immensely popular film and television franchise of the same name) boasted a star-studded cast and an aggressive advertising campaign, there's no question that the film was one of the biggest box office bombs of 2019.
The film's star power wasn't enough to bring in the big bucks. Despite featuring the talents of prolific actors such as Kristen Stewart, Djimon Hounsou, and Patrick Stewart, the flick grossed only $73.3 million internationally against a production budget of $48 million, according to Box Office Mojo. One of the most shocking aspects of the film's disappointing box office performance is the sheer amount of money that went into advertising the film — as Deadline reported that Sony Pictures' initial advertising budget for the film was close to $100 million, which was swiftly cut down to $50 million after a poor opening weekend.
Banks herself seems to have some regrets about the film's prolific ad campaign, mainly due to how it was targeted toward one particular audience.
Elizabeth Banks is disappointed her film was marketed primarily toward women
In a recent interview with The New York Times, writer and director Elizabeth Banks said she was disappointed that her 2019 film "Charlie's Angels" was primarily marketed toward women — asserting that her true goal with the film was simply to create a prolific action movie. "There was a story around 'Charlie's Angels' that I was creating some feminist manifesto," Banks explained, "I wish that the movie had not been presented as just for girls because I didn't make it just for girls. There was a disconnect on the marketing side of it for me."
Banks also claimed that the only reason she was even allowed to create an action movie was because it centered around women, which she believes is simply a result of the current attitude in Hollywood towards female directors in general. With all that being said, the "Press Your Luck" host clarified that she was still immensely proud of the film.