Jumanji Beats The Last Jedi At New Year's Day Box Office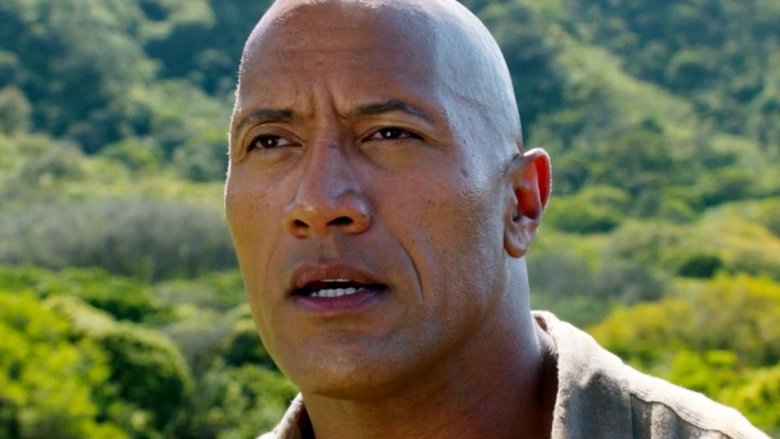 The new year brought a new champion at the box office.
According to The Hollywood Reporter, Jumanji: Welcome to the Jungle earned $16.2 million in North America on New Year's Day. That's almost $2 million more than Star Wars: The Last Jedi brought in with $14.5 million. It's the first time Jumanji topped The Last Jedi since being released Dec. 20. The Last Jedi came out a few days earlier on Dec. 15.
Jumanji is doing far better than expected, grossing $185 million to date in North America and $350 million worldwide. The film stars Dwayne Johnson, Jack Black, Kevin Hart, and Karen Gillan as the avatars of teenagers who are transported into the Jumanji video game.
Meanwhile, The Last Jedi still beat Jumanji during the four-day holiday weekend with an estimated $67 million, pushing the Star Wars sequel to a global total of more than $1 billion. Although The Last Jedi is about 28 percent behind the pace of 2015's The Force Awakens, it's already passed the entire lifetime gross of last year's Rogue One: A Star Wars Story.
This weekend will see the release of Insidious: The Last Key and Molly's Game, which could put a dent in the totals for both The Last Jedi and Jumanji. But it's worth pointing out that The Last Jedi hasn't opened in China yet, and the global numbers could see a huge uptick.