Something Is Watching You In The First Poster For Slender Man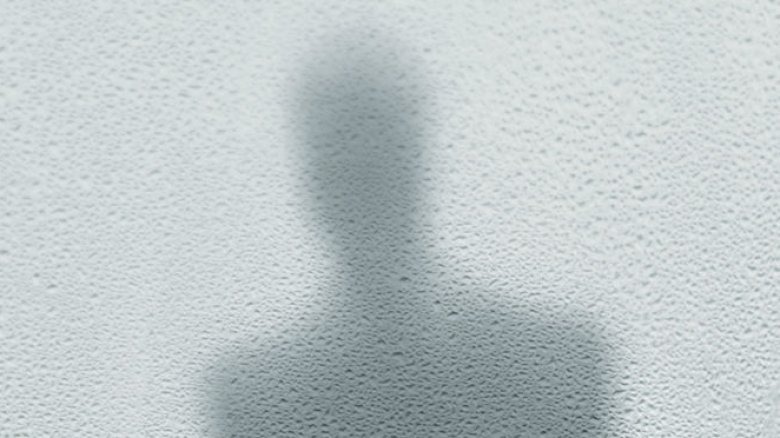 Something spooky is creeping at your window—and this time, it's got a pretty big budget.
Slender Man, Sony's upcoming horror movie adaptation of the online myth, is on its way to theaters this spring—and a first poster for the major motion picture has just been released, which you can check out now (via IGN).
The poster features a classic bit of Slender Man iconography, the designers not hiding the monster in a crowd but staging him alone in imposing silhouette. In the poster, the tall specter's shadow can be seen looming through a rain-slick window, his tendrils represented by trails of water on the glass. Is it simple? Sure, but the Slender Man plays on a very simple fear—someone is watching you, and they're coming closer.
Slender Man is directed by Sylvain White, who previously directed The Losers and Stomp the Yard. It stars Jaz Sinclair, Joey King, Julia Goldani Telles, Alex Fitzalan, Kevin Chapman, and Annalise Basso. 
The character of Slender Man was invented by Eric Knudsen on the Something Awful forums in 2009, and quickly spread around the internet as a catch-all boogeyman with many writers on the internet contributing to his increasingly specific lore. He's been the subject of video games, short films, web series and numerous short stories, but this is the first time that a major studio is taking a crack at the story.
Slender Man also served as the inspiration for a notorious attempted murder in 2014, when two young girls attempted to kill a friend as part of a delusional plan to become inducted in Slender Man's cult. Near the end of 2017, both girls were sentenced to lengthy stays in mental hospitals, with one receiving a sentence of 25 years—the maximum sentence possible. 
Slender Man will be released by Screen Gems on May 18. Check out the poster for the movie below, and look for a first trailer for the movie to drop soon.