The Legendary Bob Newhart Agreed To Appear On The Big Bang Theory Under One Condition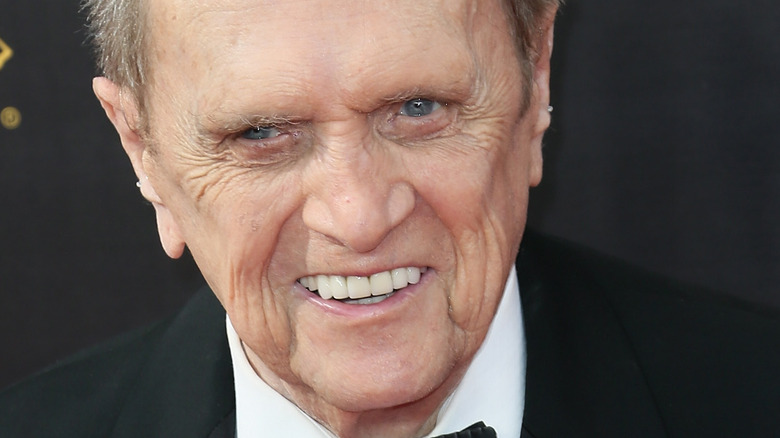 David Livingston/Getty Images
The hit CBS series "The Big Bang Theory" focuses on a group of highly-intelligent friends who live in a less-than-ideal Pasadena apartment. Throughout the show's 12 seasons, quite a few celebrities spent time on the set of Apartment 4A. For instance, Academy Award winner Billy Bob Thornton appeared as a client of Penny Hofstadter (Kaley Cuoco) named Dr. Oliver Lorvis in Season 8, Episode 7 ("The Misinterpretation Agitation"). In addition, numerous "Star Wars" cast members, including Mark Hamill, James Earl Jones, and the late Carrie Fisher, made the acquaintance of everyone's favorite Caltech physicists. "Star Trek" actor Wil Wheaton also famously portrayed a version of himself on the sitcom.
The character Arthur Jeffries, played by beloved comedian Bob Newhart, first appeared during Season 6, Episode 22 ("The Proton Resurgence"). Arthur, known professionally as Professor Proton, once hosted a children's science program that inspired Sheldon Cooper (Jim Parsons) to dedicate his life to theoretical physics. In Professor Proton's first episode, Sheldon decides to pay the confused scientist to perform experiments for himself, Penny, and Leonard Hofstadter (Johnny Galecki). 
During a December 2020 interview with The Hollywood Reporter, Newhart revealed why he agreed to guest on "The Big Bang Theory."
Newhart requested he perform in front of a live crowd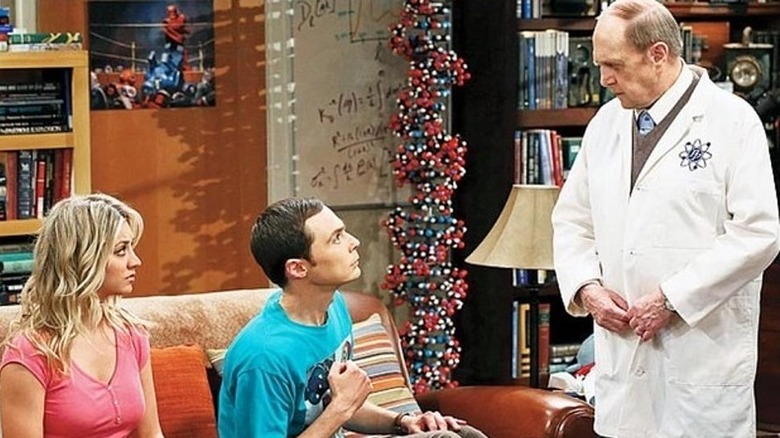 CBS
In the Hollywood Reporter interview, Bob Newhart shared he was a fan of "The Big Bang Theory" and had wanted to collaborate with the show's creator, Chuck Lorre, for several years. He also explained that he requested to perform his lines for the show while an audience watched. "The only request I made was that [my portion] had to be done in front of the live audience because with my shows and background in stand-up, I was used to a live audience," stated Newhart.
The "Newhart" actor also spoke about having a recurring role on "The Big Bang Theory" during an August 2013 interview with Gold Derby. He shared he was unsure if the live studio audience would recognize him while filming Season 6, Episode 22. Newhart explained that he asked Lorre if he would announce that he was the episode's guest star before he appeared on set. "He said, 'no, no we'll just let them discover you,'" recalled Newhart. "And I wasn't being immodest but I said — I wasn't being overly modest but I said 'what if they don't recognize me' and he said 'don't worry, they'll recognize you,' and they did and there was applause and a standing ovation."
Newhart then joked that he had requested a video of the audience's warm reception.