James Wan Shows Off Aquaman's Armor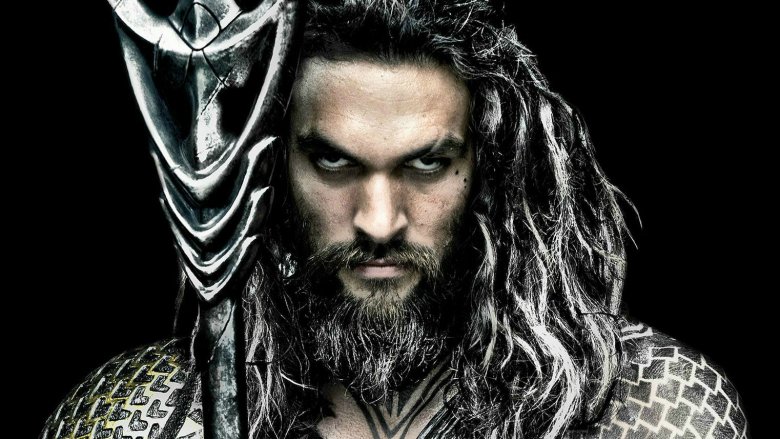 Warner Bros.
Aquaman is the kind of guy who would probably be totally fine going into battle bare-chested. But it's always better to be safe than sorry, especially if you're the king of Atlantis.
Aquaman director James Wan shared an image "from the deep" of Atlantean armor, complete with an engraving of a squid. It's not entirely clear if Arthur Curry (Jason Momoa) will don the armor in the flick, but one thing is certain: it doesn't hint at Aquaman's hook hand from the comics.
In a very well-known storyline, the villain Charybdis feeds Aquaman's hand to a piranha, leaving Curry to replace his missing hand with a hook. Although the image shows something that definitely looks like a hook, Wan clarified in a tweet responding to fan. When asked, "Did James Wan just tease Aquaman's hook hand?," the director simply replied "No." 
Of course, this doesn't necessarily mean the hook hand won't come into play in Aquaman. But we'll probably need to wait for the movie to find out. 
Aquaman, co-starring Amber Heard as Mera, Patrick Wilson as Ocean Master, Willem Dafoe as Nuidis Vulko, Yahya Abdul-Mateen II as Black Manta, and Nicole Kidman as Atlanna, hits theaters on Dec. 21, 2018.
Happy New Year from the Deep! Here's to a great 2018. pic.twitter.com/xh1GmJMGas

— James Wan (@creepypuppet) January 1, 2018