The Blacklist Star You Likely Forgot Played A Character In Mean Girls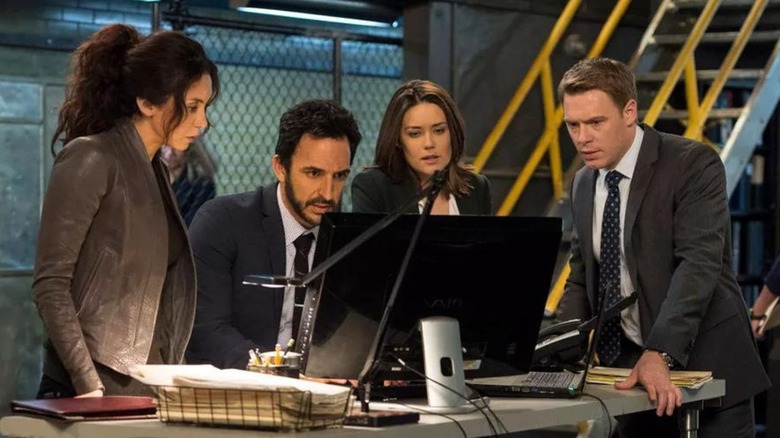 NBC
It's hard to conceptualize two pieces of entertainment with less in common than NBC's "The Blacklist" and the hit 2004 film "Mean Girls." Written by "Only Murders in the Building" star Tina Fey, "Mean Girls" is a snarky, irreverent comedy about one girl's mission to fit in at a new school. As she learns the ins and outs of North Shore High School's brutal social hierarchy, she finds herself in direct conflict with the school's most popular group of girls — "The Plastics." 
As genuinely vicious as their adolescent war ultimately becomes, it pales in comparison to the violence on "The Blacklist." This crime thriller led by James Spader as "Red" depicts a tumultuous yet kismet working relationship between a career criminal and the FBI as they try to track down and neutralize the world's most dangerous threats. The long-running series continues to be successful, though some accuse "The Blacklist" of jumping the shark as time goes on. A bloody and often terrifying series, it shares an odd piece of connective tissue with the pink and pithy world of "Mean Girls" — a varsity jock turned FBI field agent.
Who is Diego Klattenhoff?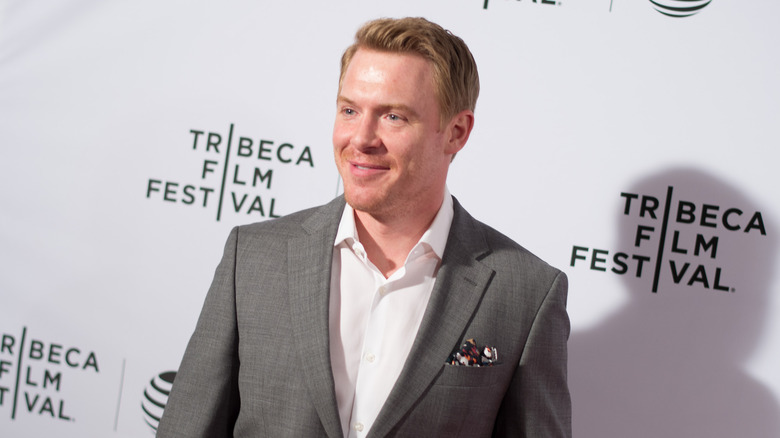 Dave Kotinsky/Getty Images
Diego Klattenhoff is a relatively lesser-known actor despite a prolific body of work. From an uncredited role in TNT's "Witchblade" adaptation to becoming a recurring character on the hit series "Homeland" (Mike Faber, a role for which he was nominated for a SAG Award), the striking performer has been working steadily for almost two decades. Currently, he appears as a series regular on "The Blacklist," having portrayed FBI Agent Donald Ressler since its first season. 
Ressler is a part of a long-standing tradition of TV cops who need to execute their mission, no matter the personal cost. This same singular mindset arguably cost him his marriage, a healthy relationship with his brother, and even the Reddington case. Despite his sometimes robotic persona, Klattenhoff plays Ressler with a compassionate range that keeps him remain relatable and empathetic to the audience. While this role has been one of his most memorable, he also played a crucial part in the cult classic "Mean Girls."
Who was he in Mean Girls?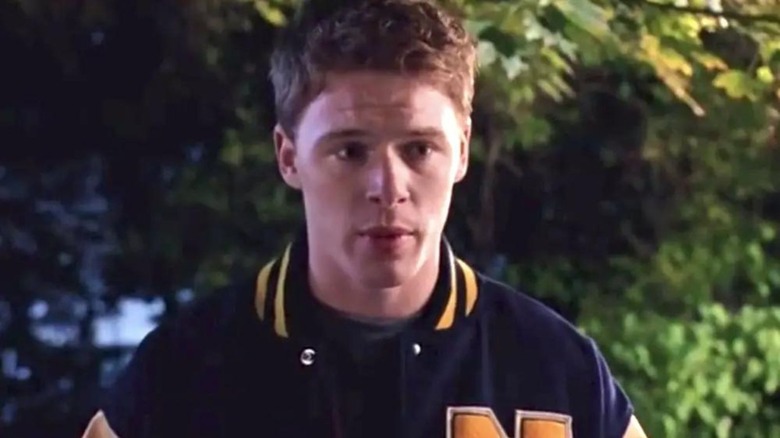 Parmount
Diego Klattenhoff played the role of Shane Oman, ruthless queen bee Regina George's (Rachel McAdams) side-lover turned boyfriend. When the film starts, Regina gets back together with her ex-boyfriend and Cady Heron's (Lindsay Lohan) love interest, Aaron Samuels (Jonathan Bennett). Regina is secretly sleeping with Shane as Cady attempts to out their affair to Aaron, leading to hijinks, including an iconic scene in the school's projection room. 
In an interview with Brief Take, Klattenhoff reflected fondly on his time in "Mean Girls," remarking that it was the first project he did where he felt the script was special. When asked by Hello Magazine if he still keeps in touch with his "Mean Girls" castmates, he essentially noted that they'd all gone their separate ways (but recounts occasionally spotting Lohan and Tina Fey, as well as an ongoing joke at his expense where his actor friends constantly tell McAdams "Hey, Diego says hello," which Klattenhoff says makes him look like a crazy person). Seeing as his career steadily continues to prosper, it will be interesting to see what he does once "The Blacklist" goes off-air.