Avengers: Infinity War Heroes Will Make Sacrifices, Feel Pain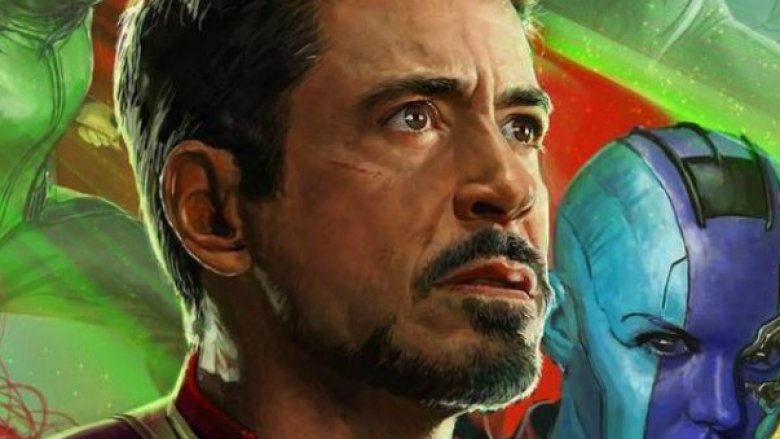 Tension, pain, and sacrifice are necessary for growth, especially in the Marvel Cinematic Universe. 
Though critics and fans alike have doused Marvel movies with praise over the past decade, a blanket gripe many have found with the shared universe is that characters haven't been pushed enough, the stakes for each hero remained relatively low in the team-up Avengers event and were barely there in their standalone movies. Earth's Mightiest Heroes will take on their biggest challenge yet in the upcoming film Avengers: Infinity War by facing off against Thanos (Josh Brolin), who shakes up the safety factor and could potentially take a few heroes to the grave. 
Avengers: Infinity War co-director Joe Russo revealed in a recent interview (via YouTube) that the film's heroes will make sacrifices and feel great pain–but it's not for nothing. As Russo explained, upping the ante in this manner is vital for the MCU as a whole, as it will shift the dynamic, and pushing the heroes to their limits is necessary to craft an enjoyable and worthwhile cinematic story. 
"We love being told good stories, and we love telling good stories, and all of our energy, and our effort and our thought and our passion goes into telling the best story that we can. And for us, the best stories have stakes. Characters have to make sacrifices," Russo stated. "To really, really feel the true emotion and the hero's journey, they have to go through trials, and those trials could cost them something."
The filmmaker added that experiencing heartache and immolation comes with the territory of being a hero. "It's very important that the heroes feel pain and that they make sacrifices because I think that, not only is it great storytelling, but it also is inspiring and I think we need a lot of inspiration in this world right now," said Russo. "I don't know if we can ever get you to accept it, but I promise you this: we'll do our damnedest to tell you the best story possible, and what you do with it from there is up to you."
Considering that Avengers: Infinity War is the culmination of nearly 10 years of Marvel heroism, it makes sense that the film will be both the riskiest and the most realistic (in terms of humanity) MCU entry to date. By the sound of it, sans should prepare for an incredible narrative, but brace themselves for a few deaths as well. 
Also co-directed by Anthony Russo, Avengers: Infinity War features a long list of famous Marvel heroes and villains, including Tony Stark/Iron Man (Robert Downey Jr.), Thor (Chris Hemsworth), Loki (Tom Hiddleston), Peter Quill/Star-Lord (Chris Pratt), Gamora (Zoe Saldana), Nebula (Karen Gillan), Groot (Vin Diesel), Rocket (Bradley Cooper), Drax (Dave Bautista), Mantis (Pom Klementieff), Scott Lang/Ant-Man (Paul Rudd), Stephen Strange/Doctor Strange (Benedict Cumberbatch), Steve Rogers/Captain America (Chris Evans), Bruce Banner/the Hulk (Mark Ruffalo), Natasha Romanoff/Black Widow (Scarlett Johansson), Peter Parker/Spider-Man (Tom Holland), Bucky Barnes/the Winter Soldier (Sebastian Stan), Vision (Paul Bettany), Wanda Maximoff/Scarlet Witch (Elizabeth Olson), Clint Barton/Hawkeye (Jeremy Renner), Sam Wilson/Falcon (Anthony Mackie), T'Challa/Black Panther (Chadwick Boseman), Agent Maria Hill (Cobie Smulders), The Collector (Benicio del Toro), James Rhodes/War Machine (Don Cheadle), and Wong (Benedict Wong). 
Here is the film's synopsis: "As the Avengers and their allies have continued to protect the world from threats too large for any one hero to handle, a new danger has emerged from the cosmic shadows: Thanos. A despot of intergalactic infamy, his goal is to collect all six Infinity Stones, artifacts of unimaginable power, and use them to inflict his twisted will on all of reality. Everything the Avengers have fought for has led up to this moment–the fate of Earth and existence itself has never been more uncertain."
Avengers: Infinity War is due out on May 4, 2018.