Mark Hamill's Children Were In Star Wars: The Last Jedi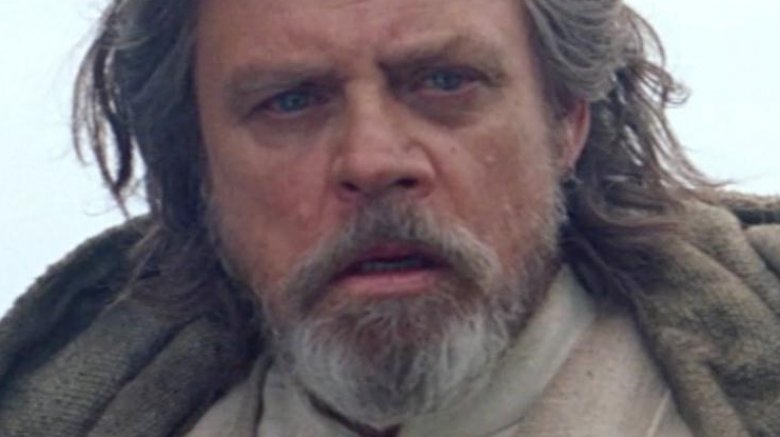 Talk about keeping the Skywalker legacy alive.
Mark Hamill, the revered actor behind Luke Skywalker in the Star Wars film franchise, revealed on Twitter that his three children had cameo roles in The Last Jedi. And thankfully, they weren't cut out in the editing process (and Hamill was sure to thank writer-director Rian Johnson for that). According to Hamill's post, his sons Nathan and Griffin Hamill and daughter Chelsea played Resistance members Saile Minnau, Salaka Kuchimba, and Koo Millham.
"Thanks for not letting @NathanHamill @GriffinHamill and @chelseahamill wind up on #TheLastJedi cutting-room floor @rianjohnson!" the actor tweeted to his over two million Twitter followers. "And for allowing my one directorial note: 'Pop-up FASTER or Oscar'll block ya!" on the second and final take." Hamill added a fittingly funny hashtag to round out the post: #MyKidsCoolCameoAsRebelScum.
Though Hamill's kids successfully made it into the theatrical version of The Last Jedi, we can't say the same for every actor who filmed a cameo appearance. Prince William and Prince Harry suited up as Stormtroopers and marched within the First Order, but conflicting reports circulated to indicate that their scene was scrapped. However, plenty others actually survived the hack-and-slash editing process: Joseph Gordon-Levitt popped up as a curmudgeonly alien, Baby Driver director Edgar Wright played another Rebel fighter, and both actor Tom Hardy and singer-songwriter Gary Barlow portrayed Stormtroopers. 
Perhaps we'll see more of Nathan, Griffin, and Chelsea in the next Star Wars installment–and maybe even get more information about their characters and their backstories–when Episode IX finally arrives on December 20, 2019.