X-Men: Dark Phoenix Will 'Revolutionize' Superhero Films, Says Sophie Turner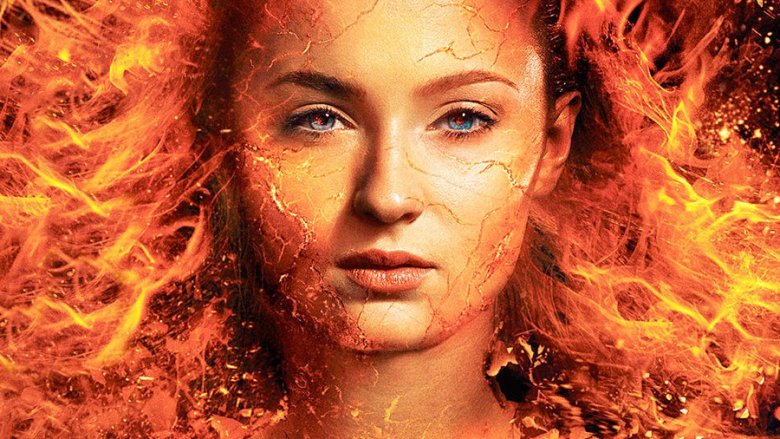 Jean Grey won't be the only one undergoing a massive transformation. 
The forthcoming February 2018 issue of Empire (via X-Men Films) features an interview with X-Men: Dark Phoenix star Sophie Turner, who opened up about the impact the film carries, revealing that the themes it explores and the tone it establishes will completely revolutionize superhero movies. 
The Jean Grey actress said that audiences should be prepared for "dark, gritty drama" with X-Men: Dark Phoenix, and hinted that the pic will be like nothing they've seen before. "We are revolutionizing it. We wanted to create a whole new genre of superhero movie," said Turner.
She added that filming X-Men: Dark Phoenix was, at times, quite difficult given how much raw emotion she had to use in each scene, but longtime X-Men creative Simon Kinberg (who writes, produces, and directs the film) made the experience worthwhile. "I kept saying to Simon [Kinberg], 'Oh good, that's done. Now I only have, like seven huge emotional scenes to go.' It was a real challenge," the actress explained. "Simon has been the brain behind X-Men for years, and it's really exciting to have what feels like one of our own rise up and take hold of the franchise, and direct it in the way that he sees it. I have to say he's one of the best director I've ever worked with. He's so passionate and collaborative."
With the DC Extended Universe in somewhat of a liminal space, floating between the super-dark and serious Batman v Superman: Dawn of Justice and the more optimistic (and vastly more successful) Wonder Woman, the change of pace that X-Men: Dark Phoenix is said to bring might help lay the groundwork for a new vibe moving forward. 
Alongside Turner on the X-Men: Dark Phoenix cast list are James McAvoy as Charles Xavier/Professor X, Michael Fassbender as Erik Lehnsherr/Magneto, Tye Sheridan as Scott Summers/Cyclops, Alexandra Shipp as Ororo Munroe/Storm, Evan Peters as Peter Maximoff/Quicksilver, Kodi Smit-McPhee as Kurt Wagner/Nightcrawler, Olivia Munn as Psylocke, Jennifer Lawrence as Raven Darkholme/Mystique, and Nicholas Hoult as Hank McCoy/Beast. Jessica Chastain is also attached to the film. Her role hasn't yet been specified, but we do know that she's definitely not playing Lilandra. 
X-Men: Dark Phoenix is set to debut in theaters on November 2, 2018.