The Real Reason Mischa Barton Left The OC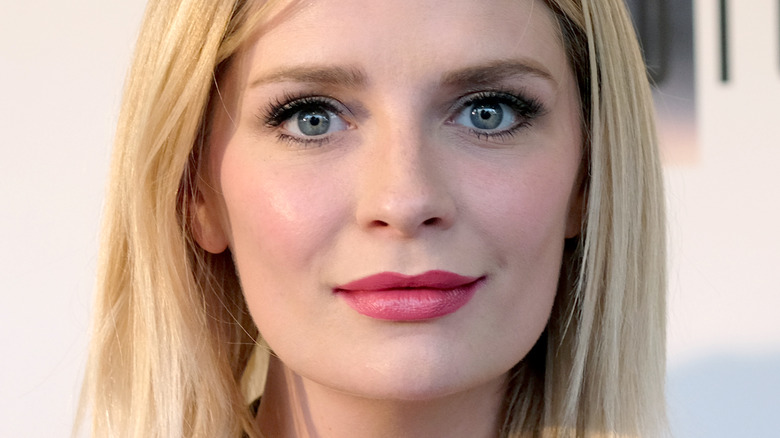 Matthew Simmons/Getty Images
"The O.C.," while featuring questionable things we ignored, was one of the most popular teen shows of the early 2000s. Created by Josh Schwartz, the series is set in Newport Beach (which is in the titular Orange County) and follows the lives of a group of teens as they navigate family, relationships, and more. At the start of the show, troubled teen Ryan Atwood (Ben McKenzie) moves in with public defender Sandy Cohen (Peter Gallagher) and his wife Kirsten (Kelly Rowan) after his mother takes off without him. Ryan bonds with the Cohens' son Seth (Adam Brody) and is introduced to two key characters, popular girl Summer Roberts (Rachel Bilson) and Summer's best friend Marissa Cooper (Mischa Barton), with whom Ryan develops a relationship. 
"The O.C." was canceled after four seasons, having run from 2003 to 2007. However, unlike the other prominent cast members listed above, Barton only stayed on the show for the first three seasons. In Season 3, after graduation, Marissa decides to move to Greece for a year to live with her dad. However, as Ryan is driving Marissa to the airport, they get into a car accident, and, as a result, Marissa dies in Ryan's arms.
So, for those curious, why did Barton leave "The O.C."?
Barton wanted a break from Hollywood — and to leave behind set difficulties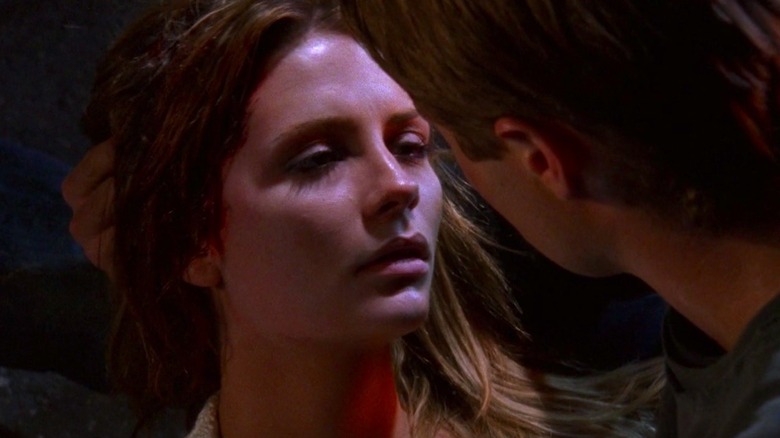 Fox
In April 2016, Mischa Barton discussed her decision to leave "The O.C." after Season 3 in an interview with ABC News. As it turns out, the main reason was that Barton needed a break from the industry. The actress said, "I think I just got to the point where I was like, 'I'm not sure I'm enjoying this anymore.' I just felt like I was in a machine, and I couldn't really get off. So it was time to step back. So I went back to England, and it was just a year of real self-exploration."
There may have been more to the story, however. In 2021, Barton gave another interview, this time with E! News, in which she talked more in-depth about the decision. Barton revealed that she faced difficulties on set, such as bullying from some men (although she didn't specify who) and the feeling that her place wasn't protected. Further, she revealed that around Season 2, she began having doubts about where her character's arc was going and was looking to branch out.
Barton explained, "My dream was to be offered those lead roles, so that's what happened. It just felt like it was the best thing for me and my health and just in terms of not really feeling protected by my cast and crew at that point."
Creator Josh Schwartz has talked about the complicated decision to kill of Marissa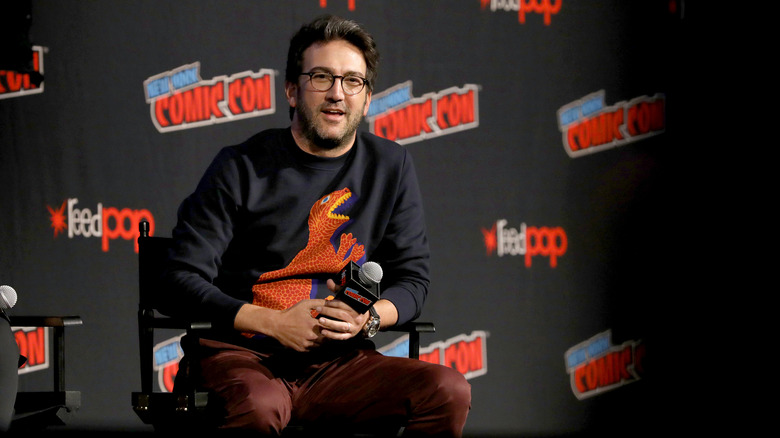 Cindy Ord/Getty Images
In 2017, to commemorate the 10th anniversary of the show's finale, The Daily Beast spoke with creator Josh Schwartz about all things "The O.C." During the discussion, Schwartz revealed that the question he gets asked about the show more than anything else is why they decided to kill off Marissa. As for the answer, Schwartz said it was complicated.
Schwartz explained, "It had as much to do with creatively feeling like this was always in the cards for this character, and she was an inherently tragic heroine, and part of the Ryan/Marissa story was him trying to save her from a fate that she couldn't be rescued from, and part of it had to do with pressure from the network in terms of ratings, and what we could do for the show's fourth season. For a lot of critics, that character was a source of frustration. For a lot of audience members, that was their favorite character."
The creator has since revealed that he regrets killing off the character in an Instagram live on Rachel Bilson's account (via Grazia Magazine). Schwartz explained that he has regrets because it upset a lot of fans, which contradicted the show's goal, which was to bring pleasure to its viewers. The creator continued, "And it was very final in the way that we could never resolve it."