See An Unnerving New Still From Jurassic World: Fallen Kingdom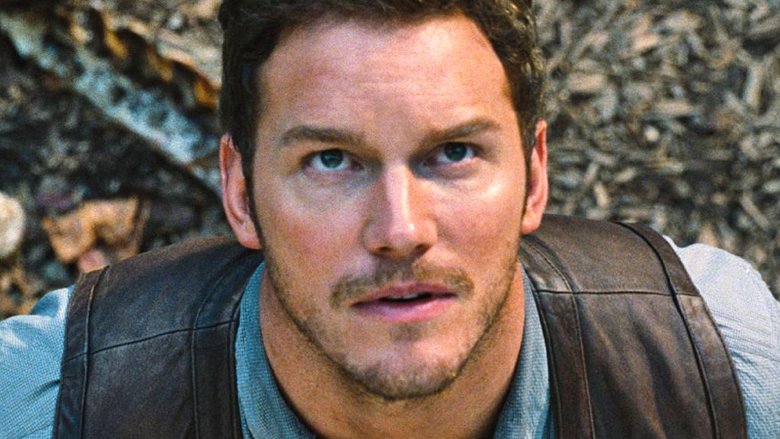 Things are not going well for Bryce Dallas Howard in the latest still from Jurassic World: Fallen Kingdom. The still, released to Empire, features Howard's Claire and Justice Smith's new character Franklin getting up close and personal with a very hungry-looking dinosaur.
Jurassic World: Fallen Kingdom will feature Claire and Chris Pratt's Owen Grady returning to the island, where the dinosaurs now roam free, to save the rare creatures from extinction in an impending volcanic eruption. The movie will also feature the return of B.D. Wong's Dr. Henry Wu, as well as the introduction of new characters played by Rafe Spall, Toby Jones, Daniella Pineda, Geraldine Chapman, and Ted Levine.
The sequel will have quite a few Jurassic Park connections, including the return of Jeff Goldblum's Ian Malcolm and the introduction of James Cromwell as Benjamin Lockwood, the former partner of Richard Attenborough's John Hammond, the original founder of the park. Although specific plot details have been mostly kept under wraps, screenwriter Colin Trevorrow has previously said that the movie will be a "parable for the treatment animals receive today." 
Trevorrow has also teased that the film will go places the franchise has never gone before (which could mean it's headed underwater). He has helped stoke fans' high hopes by saying that he thinks that the sequel will be even better than the first movie. "The film looks beautiful and exciting," he said. "It's just been something that we've all delved in and tried to make something deeper and richer and ideally better."
Jurassic World: Fallen Kingdom, which is directed by J.A. Bayona, has a June 22, 2018 release date.