Dick Van Dyke Show Actress Rose Marie Dies At 94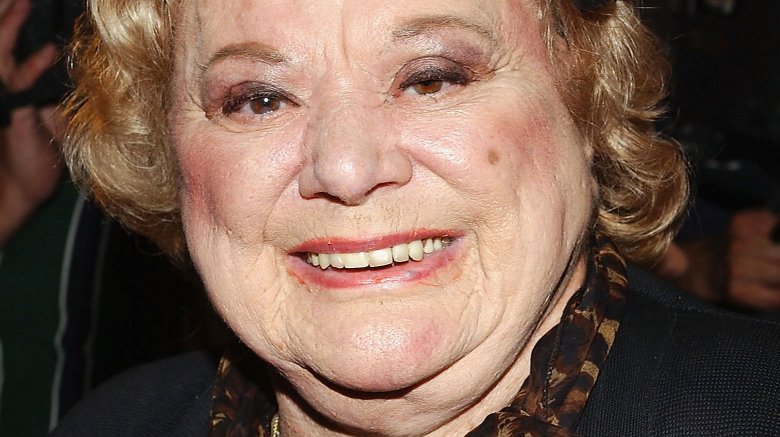 Getty Images
Rose Marie, the actress best known for her role in The Dick Van Dyke Show, has died, The Hollywood Reporter confirms. She was 94 years old. 
According to the actress' website, she passed away at 2 p.m. Thursday, December 28, in her Van Nuys, California home. "The longest active career in entertainment history has come to an end. Rose Marie, star of Broadway, film, and TV (The Dick Van Dyke Show/The Doris Day Show/Hollywood Squares) has passed at the age of 94," the site's update reads. 
Marie gained notoriety as the comedy writer Sally Rogers on The Dick van Dyke Show, often going head-to-head in battles of words and wit with the boys of the CBS sitcom. She joined the show in 1961 and remained part of the main cast–which also included Dick Van Dyke, Mary Tyler Moore, and Morey Amsterdam–for five seasons. Marie's work on the series earned her three Emmy Award nominations in 1963, 1964, and 1966. The actress recalled the fun, meaningful times she had on the Dick Van Dyke Show set in a 2004 interview (via THR): "We were always changing lines, even right up to the very minute of going on the air. If something didn't work, it didn't work. Sometimes guest stars would panic because they weren't used to this. We were a tight-knit, hard-working crew. I couldn't wait to get to the set each day."
Once her stint on The Dick van Dyke Show came to a close, Marie landed a role on The Doris Day Show, portraying secretary Myrna Gibbons opposite Doris Day's character. 
Marie's other television appearances include starring as sandwich delivery woman Hilda on ABC's action series S.W.A.T., the mother of Joe Regalbuto's Frank Fontana on Murphy Brown, and a baseball owner on Fox's Hardball. She also lent her voice as Norma Bates in the Gus Van Sant-directed remake of Psycho in 1988. Marie was also a long-time participant on The Hollywood Squares, appearing countless times over the course of 14 years, and had guest roles in series such as Gunsmoke, The Many Loves of Dobie Gillis, My Three Sons, The Monkees, and The Adventures of Jim Bowie. 
In addition to her performances on the small screen, Marie found success in film. She popped up in movies like Dead Heat on a Merry-Go-Round (1966), Don't Worry, We'll Think of a Title (1966), and Lunch Wagon (1981). Marie once stated that she plays herself in "almost everything" she does. "I play a part to the best of my ability to get a joke out, to sell it and to do it best," said the actress. 
On Broadway, Marie brushed shoulders with Phil Silvers in Top Banana, and scored a regular part in My Sister Eileen. Her other Broadway work includes roles in Spring in Brazil and Lunatics and Lovers.
In October of 2001, Marie received a star on the Hollywood Walk of Fame. Five years later, she published her best-selling memoir, Hold the Roses. Filmmaker Jason Wise subsequently released a documentary, entitled Wait for Your Laugh, about Marie's life. 
Marie is survived by daughter Georgiana "Noopy" Marie, and son-in-law Steven Rodrigues.