The Blacklist Fans Notice Something Pretty Substantial About The Show's Background Characters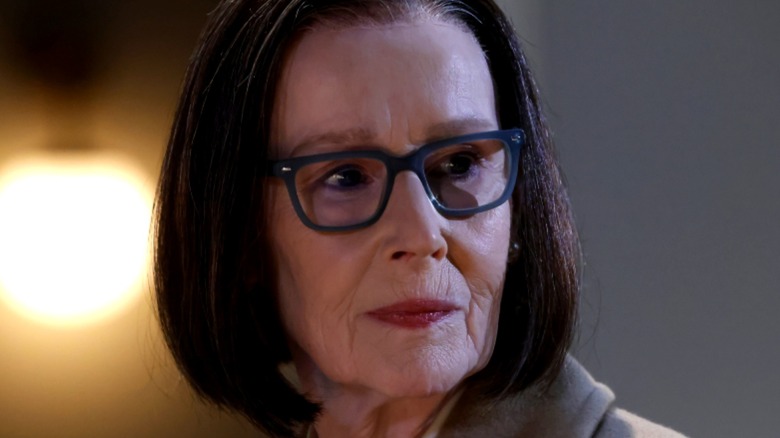 Will Hart/NBC
It's tricky being an ex-Navy intelligence officer turned villain turned informant — just ask James Spader's fedora-wearing character, Raymond Reddington, on "The Blacklist." Although Reddington is one of the FBI's top-10 most wanted, the information he has collected is of great importance to the United States government, which is why the agency is willing to work with the mysterious and charismatic criminal to stop a host of ne'er-do-wells who are even worse.
Naturally, Reddington doesn't fight the bad guys alone. He has help from both long-time allies, like Dembe (Hisham Tawfiq), as well as the government agents assigned to handle him, like Elizabeth Keen (Megan Boone), who some fans weren't exactly keen on. Beyond those two characters, several others work very closely with Reddington and his crew, including Mr. Kaplan (Susan Blommaert) and Glen "Jellybean" Carter (Clark Middelton). Recently, fans came together online to discuss the supporting characters on the show, and it seems like they've all reached the same conclusion.
Fans think that killing off supporting characters makes The Blacklist feel smaller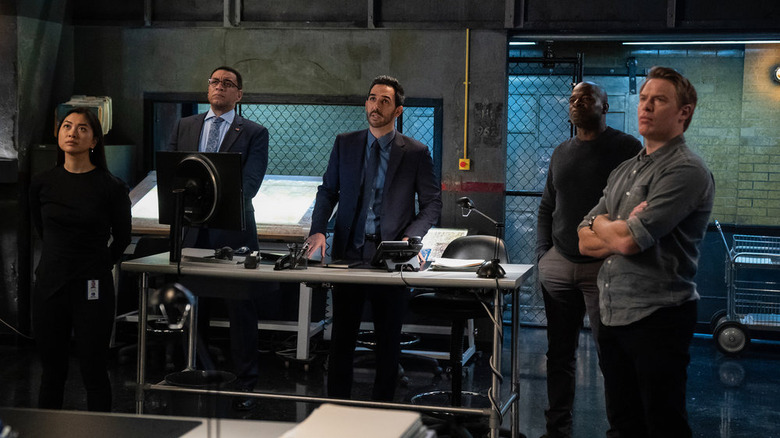 Heidi Gutman/NBC
Kicking the conversation off on the r/TheBlackList subreddit, u/CingKan said, "Having watched the last episode it really struck me that every time they kill [off] a background character the show feels smaller and smaller." Characters like Chuck (Jonathan Holtzman) and Morgan (Genson Blimline), for example, don't get too much screen time, but their presence helps the world feel deeper and more lived-in, and the show suffers when one of them leaves. "We've basically gone from Reddington with a [fully-fledged] team, most of whom we all knew, down to just Weecha [and] Dembe ... It's a bit sad."
Others feel the same way. u/Symbare said that the original post was "beautiful," and that they miss Baz (Bazzel Baz) and hope to see Paula (Marylouise Burke) return. u/DCI_Benway speculates that pay issues are involved, and that actors depart as they move onto proverbial greener pastures. u/MantiH gives the most succinct reason as to why supporting characters are important to "The Blacklist": The earlier seasons, with a larger cast, "feel much more 'alive.'"
James Spader usually has no idea what's in store for the future of The Blacklist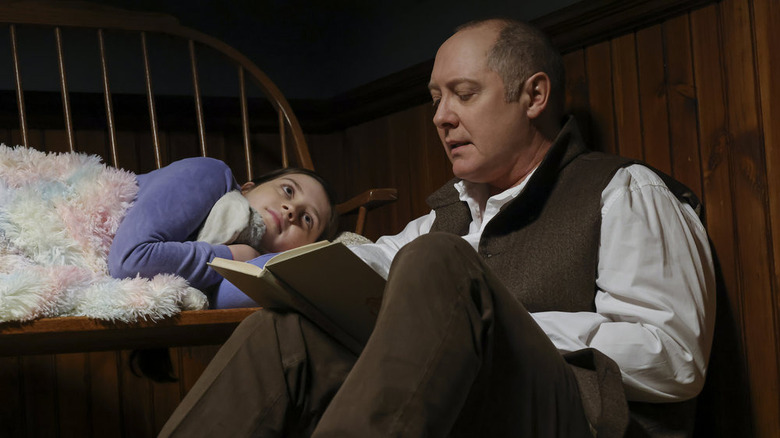 Will Hart/NBC
During a 2013 interview with ShowBiz Junkies, James Spader was asked if he knew what was coming up for his character on "The Blacklist," and if he'd prefer to have that knowledge or not. The actor replied, "It really depends on the medium I'm working in. I mean, in theater, you know everything going in. In film, you know a little bit less but still an awful lot. And in television you know very little."
He continued, "And I think that's fine for me ... I think that the volume of material on a television show is so vast that I think that it helps in a way if it's surprising from week to week." Judging by these comments, it seems as if Spader himself is generally kept in the dark about future plot twists, including the deaths of supporting cast members. So, don't ask him if Reddington will ever get a full staff again, as fans would seem to prefer; he probably doesn't know, either.