Rick And Morty Fans Debate Whether Or Not The Show Needs Halloween Specials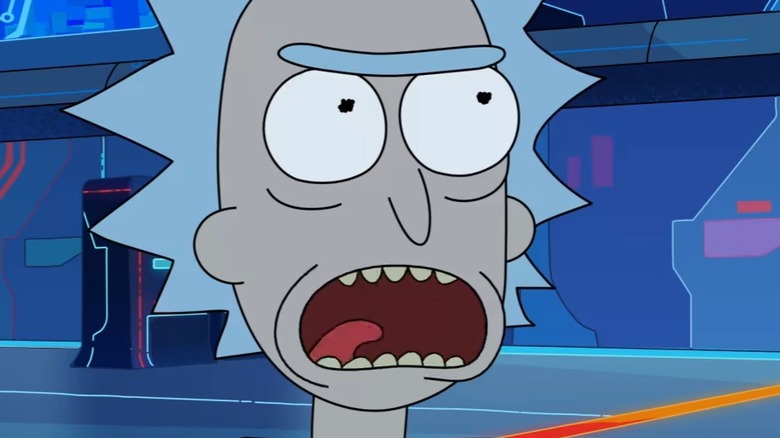 Comedy Central
Most animated shows and other sitcoms have special episodes for popular holidays like Christmas, Thanksgiving, Valentine's Day, Easter, Halloween, and others. Out of all the holidays, Halloween is one of the most fun, and it provides a lot of comedic potential as the backdrop for an episode of a show like "Rick and Morty." However, although "Rick and Morty" has aired holiday episodes for Christmas and Thanksgiving, there has not yet been a special Halloween episode. 
Naturally, some "Rick and Morty" fans crave a Halloween episode, because similar shows have created successful ones. Examples of this include the Simpsons' "Treehouse of Horror" episodes and the Halloween episode of "Family Guy" — which is one of the 30 best "Family Guy" episodes ranked, according to IMDb. A Halloween episode of "Rick and Morty" would certainly be interesting, since the show includes so many horror references already. However, as cool as it would be to see a Halloween episode, some fans feel that it is not necessary — or that it wouldn't benefit the show to include one. 
Christmas and Thanksgiving may be better for the show's themes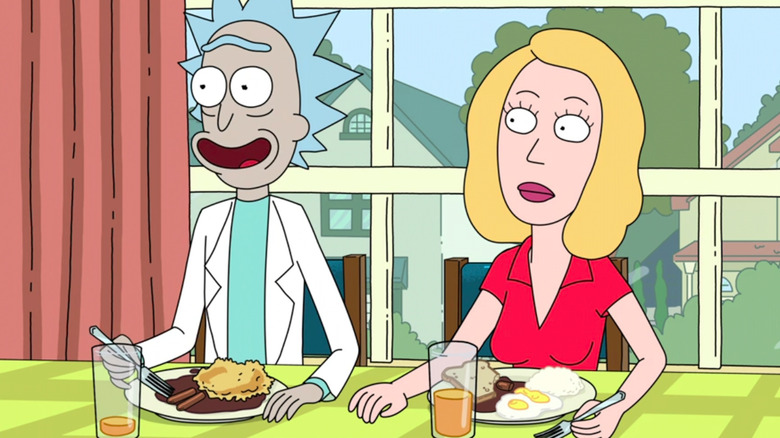 Comedy Central
Although "Rick and Morty" has released a Halloween anime short, they have not yet had a "Halloween" episode. On Reddit, u/ReallySmartInEnglish raised the question of why there has not been a Halloween "Rick and Morty" episode, given that the show has aired specials for other holidays. Of course, fans were excited about this possibility and offered ideas about what could be included in a Halloween episode. u/BatofZion suggested that Jerry could get really into Halloween decorations, and accidentally anger an alien who looks like a paper bat. u/jessebona suggested Rick could be too lazy to buy Halloween candy, so he makes his own — which ends up transforming the children into actual monsters. 
Despite many fans' enthusiasm for a "Rick and Morty" Halloween episode, others doubted that it would ever happen. u/wolfey200 argued that the show hasn't had a Halloween episode "Probably because Halloween is not a family-oriented holiday. Rick's battle is between him knowing that there are infinite versions of his family but his is dead and growing an unwanted and unnecessary attachment to the family he is with. Thanksgiving and Christmas might be a battle for him because [of] this dilemma. Halloween doesn't cause emotional damage for Rick." This is certainly true: Christmas and Thanksgiving may be better backdrops for exploring Rick's emotional landscape. But Halloween could definitely be used for a lighter episode — or to explore the alien worlds and dimensions Rick travels to.