The Mandalorian's Dave Filoni Injected This Little Bit Of Star Wars Into Avatar: The Last Airbender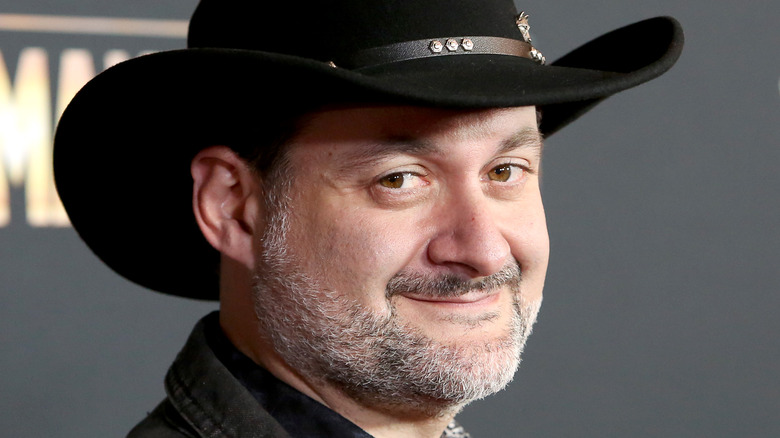 Jesse Grant/Getty Images
Dave Filoni has been a central part of the "Star Wars" franchise for years now. The director and screenwriter was one of the main creative forces behind the animated "Star Wars: The Clone Wars" show during its run, before moving on to bigger projects. Those have included high-profile Disney+ originals like "The Mandalorian" and "The Book of Boba Fett," as well as upcoming projects like "Ahsoka." Simply put, Filoni has been very busy and hands-on when it comes to the television side of the vast "Star Wars" universe.
However, before Filoni made a mark on the galaxy far, far away, he did a lot of storyboard work on various animated programs, including the highly popular "Avatar: The Last Airbender" series that aired on Nickelodeon. Even then, though, it seems that Filoni was a big fan of "Star Wars," and the animator found a clever way to inject some of the property's aesthetic into the world of "Avatar."
Jet's treehouse base was inspired by the Ewok Village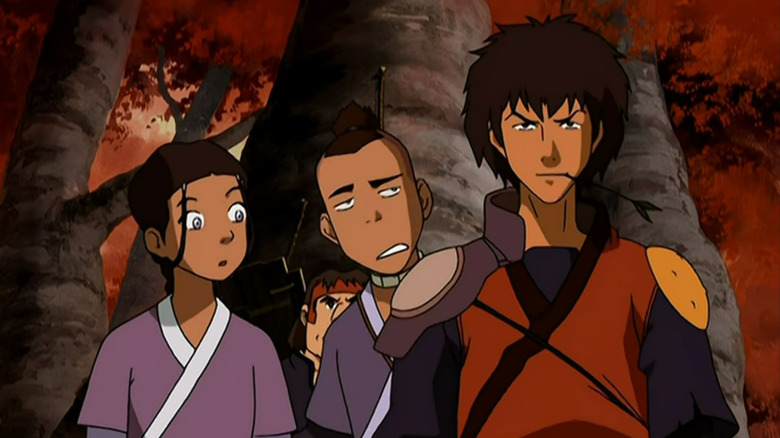 Nickelodeon
During an episode of the "Avatar: Braving the Elements" podcast, hosts Janet Varney — who portrayed the title character on sequel series "The Legend of Korra" — and Prince Zuko voice actor Dante Basco discussed the "Avatar" Season 1 episode "Jet," which introduces the eponymous character and his group of rebels called the Freedom Fighters. Interestingly enough, they discussed at length how Dave Filoni was the designer of the Freedom Fighters' forest, which he apparently modeled after the Ewok village from "Star Wars: Episode VI — Return of the Jedi." The Ewoks, of course, end up being something of rebel fighters themselves when they join up with Luke Skywalker (Mark Hamill) and company to bring down the evil Empire.
In fact, according to Basco and Varney, some of the early sketches created by Filoni even name-dropped the Ewoks when talking about the Freedom Fighter base of operations. However, it's also noted that part of the inspiration came from the 2004 Chinese film "House of Flying Daggers." Of course, both of these inspirations can coexist, especially for Filoni, who clearly pulls ideas from many different sources. Still, this is a fun bit of behind-the-scenes lore for fans of both properties to unveil at their next nerdy dinner party.