How Reboot's Catchy Theme Song Came To Be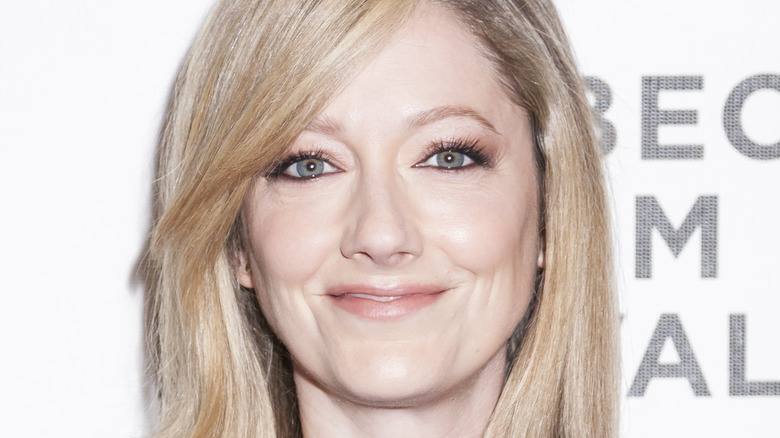 Sam Aronov/Shutterstock
With an opening scene that takes place at the Hulu executive offices, "Reboot" is the streaming giant's most meta offering yet. As the title suggests, the new comedy series follows a young writer, played by Rachel Bloom, looking to reboot an aughts-era sitcom called "Step Right Up." The "Reboot" cast includes Keegan-Michael Key, Johnny Knoxville, Judy Greer, and Calum Worthy as the original sitcom stars.
In the early moments of "Reboot," audiences are granted a look at the opening credits of "Step Right Up." With its brightly lit interiors and reliable laugh track, "Step Right Up" is cut from the same cloth as "Full House," "Boy Meets World," and "The Fresh Prince" — all of which were recently rebooted themselves, the comedy is quick to point out. No classic sitcom opening credit sequence would be complete without an earwormy theme song, and "Reboot" delivers on that promise. Here's how the fake "Step Right Up" song came to be.
Reboot creator Steve Levitan wrote the theme song himself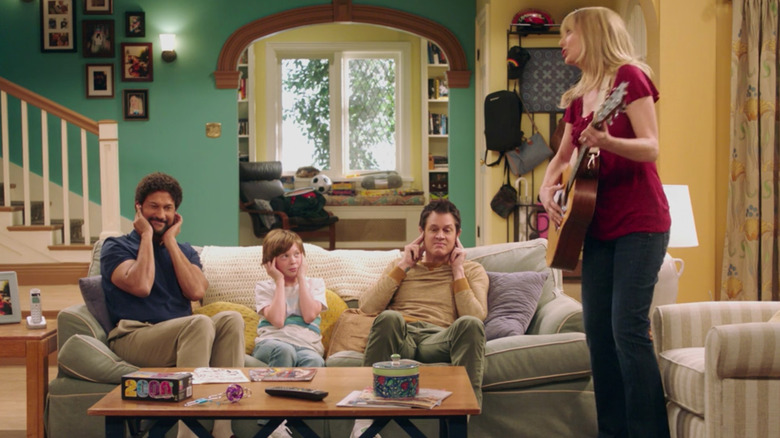 Hulu
"Reboot" creator Steven Levitan has long been a fixture of comedy TV. His writer and producer credits include "Wings," "Frasier," and "The Larry Sanders Show," but he's perhaps best known for creating "Modern Family" (via IMDb). With that experience under his belt, Levitan was more than qualified to imagine a theme song for "Reboot." "I wrote it, and it was just so fun," Levitan told Collider. "It's so fun to write insipid things." Levitan took cues from series like "Full House" and "My Two Dads," using the squeaky clean series as a jumping-off point. "I listened to a few of those old theme songs and I knew I wanted it to sound ridiculously authentic to that time," he said.
The "Reboot" theme song started as a voice recording, which Levitan then forwarded to friend and musician Rick Cowling. "Within three hours, he sent it back to me, fully orchestrated with him singing it. I was like, 'This is absolutely 100% perfect.'" The alchemy between Levitan and Cowling may have been a little too perfect, the creator admits, because the end product is dangerously catchy. "It gets in your ear," warned Levitan. "Be careful, everybody."