The Actress Who Voices Sam In Apple TV+'s Luck Is Gorgeous In Real Life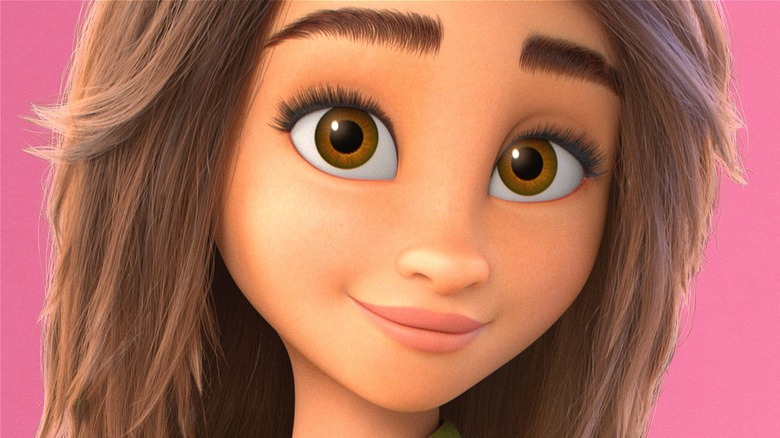 Apple TV+
In August 2022, Apple TV+ released an original animated feature entitled "Luck" and, if the Rotten Tomatoes scores are to be believed, both critics and general audiences found it to be palatable enough to watch exactly once, if not skipped entirely. Listen, we're not here to rag on "Luck," nor are we interested in boosting its viewership. If criticism is to be a complete spectrum, something, somewhere, has to land in the middle. Unfortunately, such indifference is the death of art, so it's likely that "Luck" will be forgotten by any soul who didn't directly work on the project.
And there were quite a few names attached to Skydance Studios' animated project that might surprise, chief among them being SImon Pegg and Whoopi Goldberg. One that's relatively unknown is the voice actress behind the protagonist. While a small portion of the world will now know her as Sam Greenfield, the talents of Eva Noblezada are far more famous elsewhere. Let's take a quick look.  
Eva Noblezada is a Broadway and West End star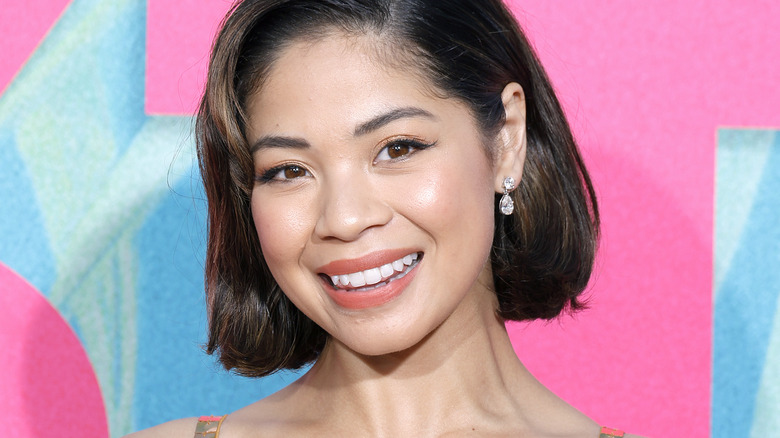 Frazer Harrison/Getty Images
Cinematically speaking, Eva Noblezada is far from a household name. As of this writing, her IMDb credits are in the single digits. That said, anyone who interprets this limited information to mean that she's either inactive, untalented, or simply unsuccessful would be unquestionably wrong. She's especially known to those who are familiar with the modern professional theatre scene — Noblezada solidified her career as a musical theatre star in the late 2010s with a series of high profile roles at West End and Broadway. 
First, she portrayed Eponine in West End's production of "Les Miserables." Shortly thereafter, she starred as Kim in "Miss Saigon," a role she performed for Broadway, West End, and the 25th anniversary pro shot. The role that truly skyrocketed her into stardom, however, is what came after. Noblezada portrayed the role of Eurydice in "Hadestown" for both West End and the subsequent Broadway production (technically originating the role for Broadway), the latter of which she is still performing alongside her partner, Reeve Carney. 
Interestingly, "Luck" is her first foray into voice acting. Noblezada shared her inaugural experience with Screen Rant, saying, "[voice acting is] completely new for me, but I am an actor and I use my voice, so it couldn't be that different. It definitely was a learning experience, but I'm grateful that I had my background give me a lot of support."