Star Wars: A New Hope Actor Alfie Curtis Dies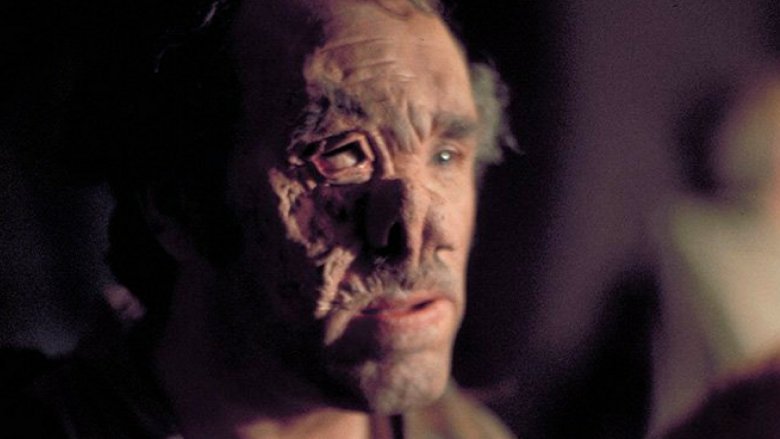 Star Wars: A New Hope actor Alfie Curtis has passed away at the age of 87, Mark Hamill revealed on Twitter late Tuesday. Curtis famously played Dr. Evazan, a prickly patron at the Mos Eisley cantina, in the 1977 film.
"ALFIE CURTIS made the #StarWars Mos Eisley Cantina scene (one of the most memorable I've ever been a part of) even MORE memorable," Hamill wrote on Twitter, alongside pictures of the actor both in costume and out of costume. "As horrific as he was on-camera, off-camera he was funny, kind [and] a real gentleman. Thanks Alf- you'll be missed." 
Curtis began acting in 1973 with appearances in episodes of the TV series Bowler. He then appeared in the TV series Larry Grayson before landing his Star Wars role. His post-Star Wars appearances include guest starring parts on The Jim Davidson Show, Grange Hill, Fox, Cribb, Legacy of Murder, Q.E.D., The Gentle Touch, Jemima Shore Investigates, Tucker's Luck, and The Bill, as well as appearances in films like The Elephant Man, Take It Or Leave It, and The Wildcats of St. Trinian's. His most recent acting role was in a 1986 episode of Lost Empires.
No cause of death for Curtis was given. The news was first reported by Jedi News.
ALFIE CURTIS made the #StarWars Mos Eisley Cantina scene (one of the most memorable I've ever been a part of) even MORE memorable. As horrific as he was on-camera, off-camera he was funny, kind & a real gentleman. Thanks Alf- you'll be missed. #RIP ❤️- mh pic.twitter.com/laxKvbGmrd

— @HamillHimself (@HamillHimself) December 27, 2017