Why Jennifer Coolidge Originally Tried To Ditch Her Role In The White Lotus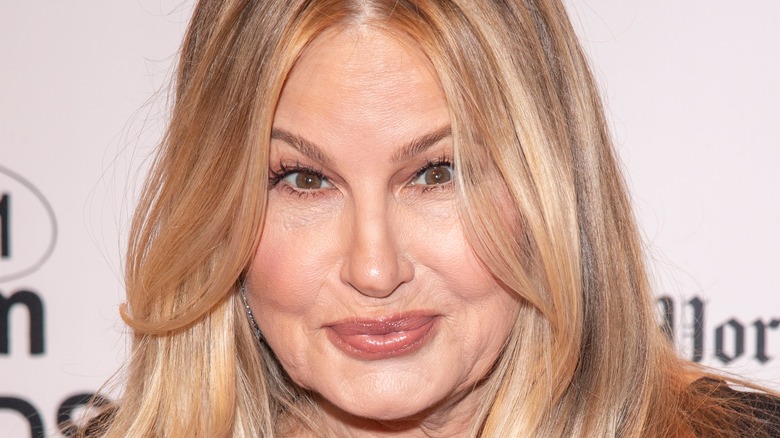 Ron Adar/Shutterstock
Jennifer Coolidge has been a beloved comedic actress, known for her roles on the sitcom "Friends" and in Christopher Guest mockumentaries like "Best in Show" and "A Mighty Wind" as well as the "American Pie" movies, for decades now. But she'd never done anything quite like the HBO anthology series "The White Lotus." She appears as mourning socialite Tanya McQuoid, and she recently took home an Emmy for Outstanding Supporting Actress in a Limited or Anthology Series or Movie for her work on the show.
Coolidge has also been rewarded with the opportunity to reprise her role on "The White Lotus: Sicily," the show's upcoming second season (ET Online). But it all came harrowingly close to not happening at all. As Coolidge herself revealed, she had mixed feelings about taking on a role in such a departure from her usual light comedy, and even tried to get out of the job before taking it on.
Coolidge said the project made her nervous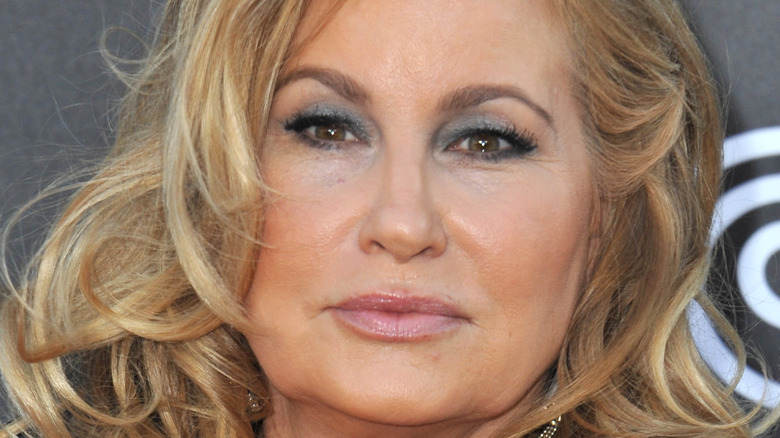 Featureflash Photo Agency/Shutterstock
In an interview with The New York Times from before Jennifer Coolidge won her Emmy Award, the actress admitted that her part in "The White Lotus" almost didn't happen because of her own anxiety.
When asked what she thought of the role of Tanya McQuoid when it was first pitched, her answer was honest and unsparing: "I certainly didn't think it was going to lead to this. You know it was a huge risk for [show creator Mike White] to give me this big part. I'm sure he had to jump through hoops to get me approved, and that they were thinking of some more famous actresses. But he gave me this shot, and I'm thrilled because it could've gone a different way."
Coolidge revealed that her first reaction to the prospect of playing Tanya was one of anxiety. "I was sort of nervous about it and I tried to get out of it. I truly did. I was nervous about vain things, like not looking right and not being able to deliver somehow. I just didn't want to fail, and I didn't want to be the only one in the cast who didn't pull through," she admitted. Thankfully for everyone involved (including the viewing public), Coolidge got over her misgivings and ended up giving the performance of a lifetime in the show.
And, she added, there's a lesson there for anyone who might be nervous or anxious about an opportunity in their own lives. "When you want to try to get out of something, maybe it's the best thing you could be involved in," Coolidge mused.