There Are Actually Two MCU Stars Featured In Ghostbusters: Afterlife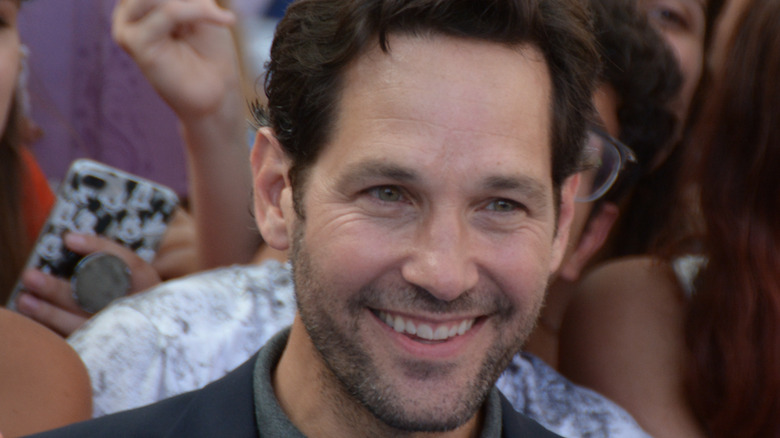 GIO_LE/Shutterstock
The Marvel Cinematic Universe, much like the actual universe we live in, is constantly expanding, with plenty of upcoming projects that will get you pumped. That means that new actors and behind-the-scenes creatives like writers and directors are almost constantly being added to the ranks of those to have taken part in bringing Marvel Comics stories and characters to the big and small screens. That, in turn, means that the list of projects that have personnel overlap with the MCU is growing, particularly when it comes to other blockbuster movies and high profile television shows that are on the same general production scale as Disney and Marvel. A movie, for instance, like "Ghostbusters: Afterlife."
As a sequel to one of the most beloved film franchises of all time, "Ghostbusters: Afterlife" was engineered to please "Ghostbusters" fans first and foremost. As a comedy-heavy science-fiction fantasy blockbuster, one could definitely make the argument that the original "Ghostbusters" movie was an unsung influence on the structure and tone of the movies and TV shows in the MCU. So it's sort of fitting that "Afterlife" features not just one, but two MCU stars.
Paul Rudd and Carrie Coon are both MCU vets
Arturo Holmes/Getty Images
"Ghostbusters: Afterlife" counts both Paul Rudd ("Ant-Man") and Carrie Coon ("Avengers: Infinity War") in its cast (IMDb), bringing the total number of Marvel Cinematic Universe stars in the film to two: Scott Lang, better known as the size-changing hero Ant-Man (Rudd), and Thanos's henchwoman Proxima Midnight, voiced in both "Infinity War" and "Avengers: Endgame" by Coon. 
That's as of this writing, of course, since it's completely possible and maybe even likely that one or two the film's young stars, like Mckenna Grace or Finn Wolfhard, might find themselves cast in some Marvel project in the future, especially if the MCU continues expanding at the same rate it has been recently.
In fact, it's even been reported that Wolfhard has joined the MCU, albeit in an unspecified and unconfirmed capacity. Giant Freakin Robot had an exclusive in May of 2022 that Wolfhard had signed onto a Marvel project, possibly in the role of a Loki variant in the upcoming second season of "Loki." Wolfhard himself once joked to ComicBook.com about his desire to play a "Guy on Computer" type background role in some Marvel movie or television show.
All that is to say that even though "Ghostbusters: Afterlife" presently boasts two MCU vets, that number may someday soon become three.