That Rollins Moment In The Law & Order 2022 Crossover Event Has Fans On Twitter Seeing Red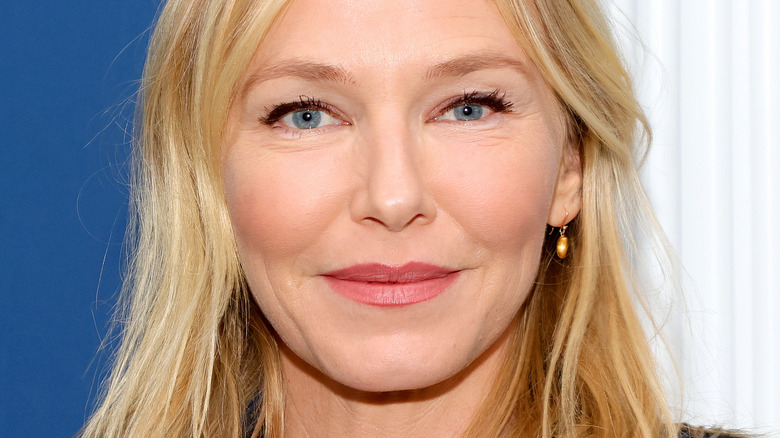 Dia Dipasupil/Getty Images
"Law & Order" has gone from just another crime drama to a television enterprise that's still going strong in 2022 with three titles. First and foremost is "Law & Order," which ran from 1990 to 2010 before miraculously returning in 2022. Then there's the widely-beloved "Law & Order: Special Victims Unit" that premiered on the small screen in 1999 and shows no sign of slowing down. "Law & Order: Organized Crime" is the most recent installment, having premiered in 2021 and quickly caught on among fans of the ever-expanding franchise.
As its domination of TV continues, "Law & Order" treated fans to the event of a lifetime on September 22, 2022. For the first time ever, "Law & Order," "Law & Order: SVU," and "Law & Order: Organized Crime" took part in a massive three-hour crossover featuring a host of the franchise's legendary characters. Olivia Benson (Mariska Hargitay), Elliot Stabler (the absolutely jacked Christopher Meloni), Jack McCoy (Sam Waterston), and more all turned up for the occasion, as did the center of much online fan discussion, Amanda Rollins (Kelli Giddish).
Rollins has been a staple of "Law & Order: SVU" and a fan-favorite for years, so when this specific moment happened during the "Law & Order" crossover, fans couldn't hide their anger on social media. Here's why.
Fans were incredibly upset at the prospect of Rollins' death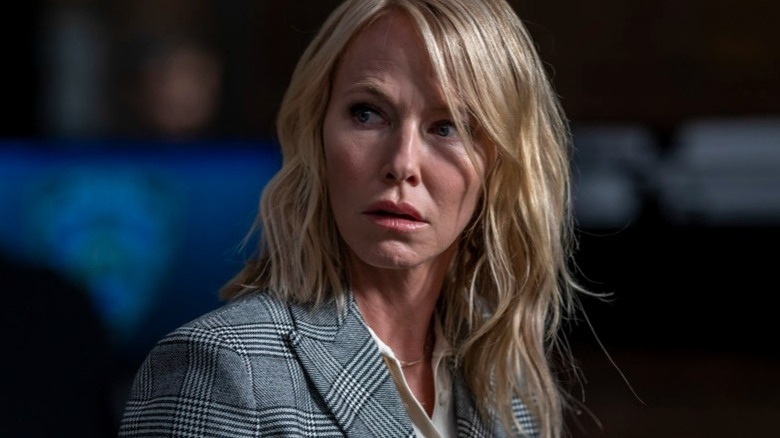 Zach Dilgard/NBC
During the events of the "Gimme Shelter" crossover event, "Law & Order" fans feared the worst for Amanda Rollins when she was shot, and whether or not she'd survive was immediately called into question. They weren't afraid to express their anger over this moment, too, taking to social media to let their frustration out. "PLEASE LET AMANDA LIVE," wrote @lexiesdaisy on Twitter, with @Sydvaughnfan2 also going into panic mode with their tweet: "DONT LET ROLLINS DIE!!!" @TNLM1821 added, "Of all the things to have happen to Rollins, that was the LAST THING I wanted to happen!!! I know Carisi is gonna be upset."
Thankfully, she was rushed to a hospital to have her injuries treated as soon as possible, but it's easy to see why many "Law & Order" fans were worried for the character. In late August of 2022, Deadline reported that after 12 seasons with the role, Kelli Giddish is leaving Amanda Rollins behind. "I've been so fortunate to be a part of the 'Law & Order' family for the last 12 years. There is simply no other character on TV like Rollins. She's grown and changed, and I have as well," Giddish said. With that in mind, it's understandable that fans feared Rollins would be killed off during the "Law & Order: SVU" Season 24 premiere.
Time will tell how much more Amanda Rollins we'll get to see before Kelli Giddish departs the world of "Law & Order" for good, but at least the character wasn't killed off in what's clearly a fan-infuriating manner.