Why Ridley Scott Doesn't Think He Could Direct A Star Wars Movie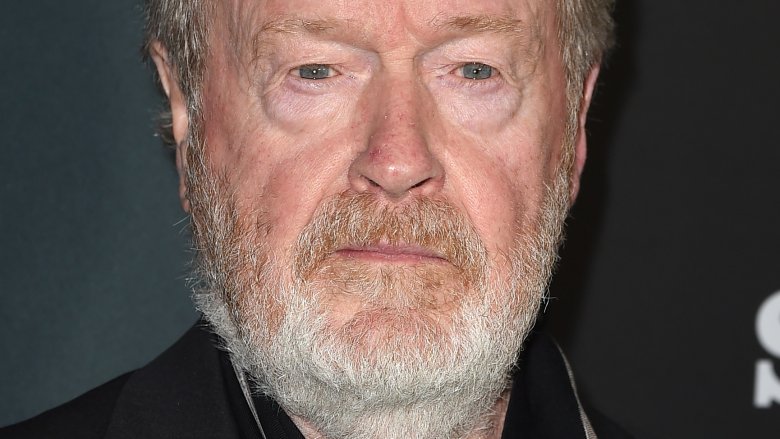 Getty Images
Sir Ridley Scott may be a revered film director, producer, and actual knighted creative, but there's one movie franchise he doesn't think he's cut out to get involved with. 
Speaking in an interview with Vulture, Scott opened up about the prospect of directing a Star Wars movie under Lucasfilm at Disney. When asked if he had been offered that kind of gig before, and how often he's been asked to take over franchises in the past, the director suggested that he would never be asked to helm a Star Wars pic because he's "too dangerous for that." 
This seems like a not-so-subtle jab at the notion that Disney stifles creativity in the filmmaking process, though Scott did go on to explain his statement in more detail. "I know what I'm doing," he said with a laugh. "I think they like to be in control, and I like to be in control myself."
Scott then criticized the standing film studio system that brings on indie directors for massive movies. As he noted, many studios end up throwing these young filmmakers into the deep end with larger-than-life projects, as they are outwardly unprepared for how demanding it is to make a $100 million-plus blockbuster. "When you get a guy who's done a low-budget movie and you suddenly give him $180 million, it makes no sense whatsoever. It's f***ing stupid," said Scott. 
He then seemed to imply that he simply has too much experience and fearlessness when it comes to filmmaking, and that's another reason why Disney and Lucasfilm wouldn't consider calling him up to take the reins for a future Star Wars installment. And that's not without hard evidence: Scott already has huge movies like Alien (1979), Blade Runner (1982), Thelma & Louise (1991), Black Hawk Down (2001), Prometheus (2013), The Martian (2015), and Alien: Covenant (2017) already under his directing-and-producing belt. Critics are calling his most recent foray on the silver screen, All the Money in the World, an "absorbing portrayal of a true story" bolstered by the astounding last-minute performance by Christopher Plummer, who replaced Kevin Spacey six weeks before the film's release. Suffice to say, Scott will be quite alright whether he directs a Star Wars film or not.