The Rookie Creator Teases A Resolution To That Massive Cliffhanger From Season 4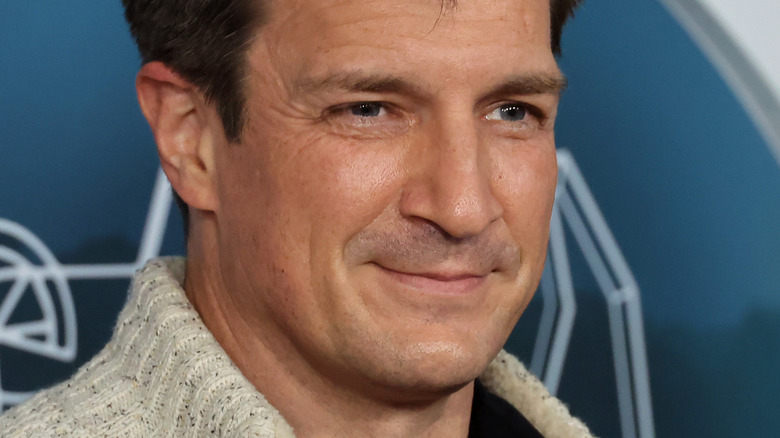 Mike Coppola/Getty Images
"The Rookie" premiered on ABC in the fall of 2018, and while it's another small screen police procedural, it's not quite more of the same. The program stars Nathan Fillion as John Nolan, who makes the major life change of moving from Pennsylvania to Los Angeles to become a cop. He soon graduates from the police academy and subsequently joins the Los Angeles Police Department. What sets him apart from his peers? He's the oldest rookie in the LAPD's history. This makes it even harder to do an incredibly hard job, but he's more than determined to make it work.
In a relatively short time, "The Rookie" has found a fair amount of success and built up a sizeable fanbase. As a result, it has extended to four seasons with a fifth on the way, and when that batch of episodes finally arrives, it has something major to cover: the aftermath of Lucy Chen (Melissa O'Neil) and Tim Bradford's (Eric Winter) kiss. After spending years as nothing more than work colleagues, Season 4's "Day in the Hole" finally made the long-yearned for fan pairing — affectionately dubbed "Chenford" — a reality. However, it stands to reason that their pairing will bring with it no shortage of challenges.
According to the man behind "The Rookie," Alexi Hawley, the repercussions of Chen and Bradford's kiss will get plenty of attention in Season 5.
Lucy Chen and Tim Bradford's kiss will have repercussions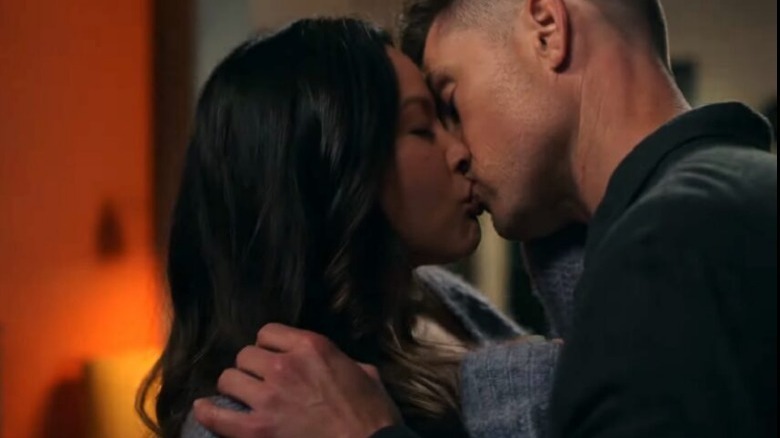 ABC
At San Diego Comic-Con 2022, Alexi Hawley discussed the future of "The Rookie" and spoke about the end of Season 4. Naturally, this led him to address Lucy Chen and Tim Bradford's finale kiss and what it means for Season 5. "We left quite the cliffhanger at the end of last season with the kiss, which we've been building up to for four seasons," he said before cueing fans in on what they can expect to come of it during Season 5. Hawley teases, "There will definitely be repercussions and some fallout from that, but I do think it's fair to make you wait to see exactly where that goes." (via Entertainment Weekly)
Season 5 of "The Rookie" premieres on September 25, 2022, so luckily, we don't have long to wait to learn about the future of Chen and Bradford's burgeoning relationship. Additionally, we don't have long to wait to check out the next chapter in the "Rookie" franchise, "The Rookie: Feds," either. Announced in May of 2022, the spin-off centers on Niecy Nash's Simone Clark as she joins the FBI Academy, making her the oldest trainee to date. The likes of Frankie Faison, Britt Robertson, and James Lesure will also appear on the show, which aims to premiere two days after "The Rookie" Season 5.
From a new spin-off to intriguing developments in Lucy Chen and Tim Bradford's relationship, it's an exciting time to be a fan of "The Rookie."