The First Scene Of Law & Order's 2022 Crossover Event Is Already Too Real For Fans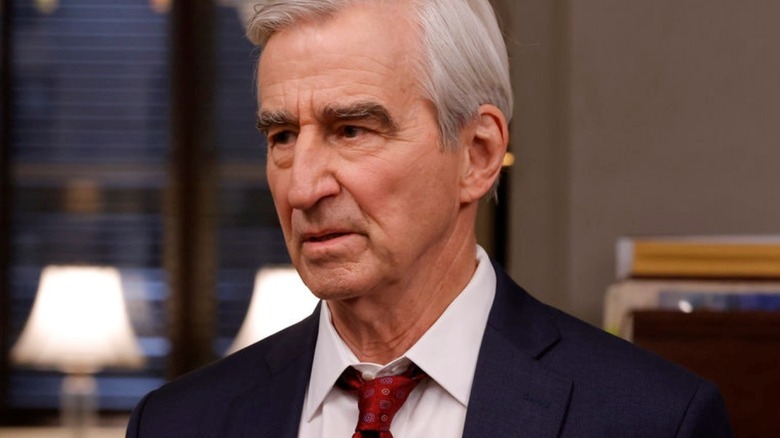 Will Hart/NBC
Warning: This article contains spoilers for the "Law & Order" crossover event
Loyal "Law & Order" fans have been with the Dick Wolf universe for decades now, and they've seen it all. Some of the most gruesome and horrific cases you can think of made their way to primetime TV, mostly in "Law & Order: SVU." It's no surprise that the epic three-series crossover event included an opening scene that was brutal to watch.
All three current series in the "Law & Order" world crossed over for the premieres of their Fall 2022 seasons for the first time ever. Fans settled in, ready to see Captain Benson (Mariska Hargitay), Detective Stabler (Christopher Meloni), and Detective Cosgrove (Jeffrey Donovan) tackle some sort of sensitive crime. And boy, was it sensitive. The opening scene depicted a Ukrainian family being shot down in their village by Russian soldiers. Not only was the real-world situation shocking, but the level of violence was also upped for a "Law & Order" episode. Fans had a lot to say about the situation over on Twitter.
Law & Order fans weren't expecting to see the war in Ukraine in the crossover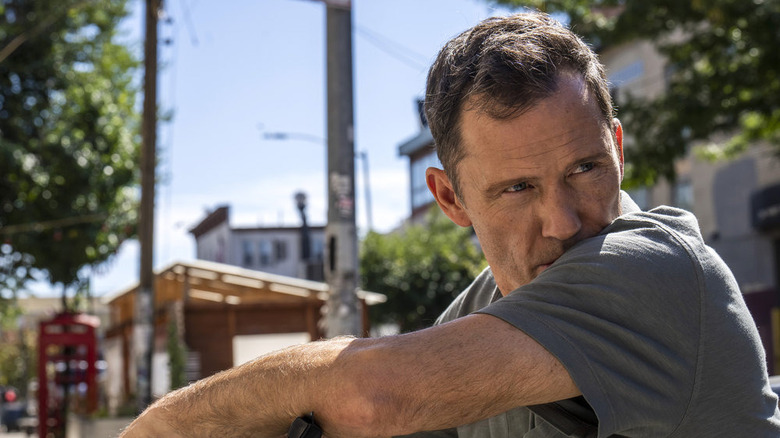 Zach Dilgard/NBC
"Law & Order" fans took to Twitter to express their shock over the real-world Russia-Ukraine situation playing out in their favorite TV shows. "Is this really the right time to reenact scenes from the war in Ukraine," @JoeWhitehead7 asked. "I see we're starting us off heavy tonight," @ngozi_nnaka added.
We've all seen the disclaimer at the beginning of "Law & Order" episodes. We're promised that the events we're about to see are entirely fictional, but there have been dozens of occasions where it's obvious they're pulling from a real-life story that's in the headlines. That was more than evident in the crossover, and fans were calling it out. "This is all too real..." @lexiesdaisies wrote. "Starting off with Ukraine stuff? Oh hell no I'm trying to ESCAPE reality," @Music_Is_Me88 added to the mix.
The firefight in Ukraine only occurred in the first scene, but it lasted with fans throughout the three-hour event.