The NCIS Character You Likely Forgot Glen Powell Played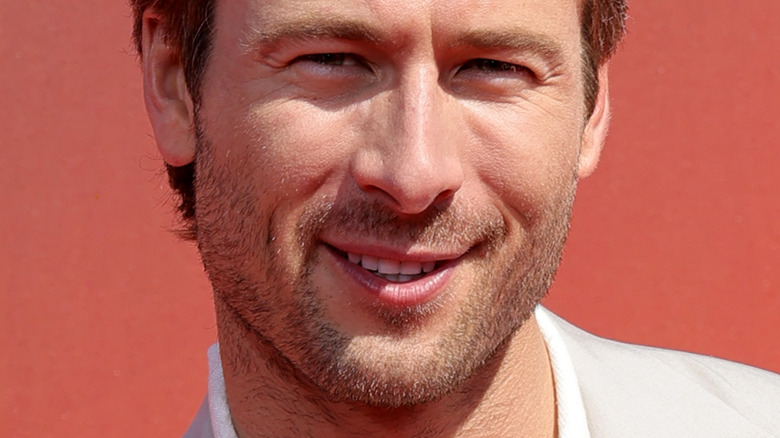 Amy Sussman/Getty Images
It's a great time to be Glen Powell. The 33-year-old actor has seen his career skyrocket in 2022, starting the year in the well-received animated feature "Apollo 10 ½: A Space Age Childhood" (from Oscar-nominated "Boyhood" director Richard Linklater) before debuting in one of the most anticipated films of the summer, "Top Gun: Maverick." The long-awaited sequel to the 1986 film starring Tom Cruise soared through its cinematic release after suffering from COVID-19 postponement, raking in a hefty box office sum and turning Powell into one of the hottest actors in Hollywood.
The "Set It Up" actor initially fought for the role of Rooster. This legacy character ultimately went to "Whiplash's" Miles Teller (who, as a result, unintentionally revived the '80s "porno-stache"). Though he lost out on being Cruise's wingman, Men's Health reports that the creative team ultimately thought he'd be perfect for Hangman, the spiritual successor to Val Kilmer's tough-to-love antagonist from the first film (via BolaVIP). His performance made him the breakout star of one of the biggest movies of the year, which may overshadow his previous projects — including a surprise appearance on a well-known CBS drama.
Glen Powell's early role on NCIS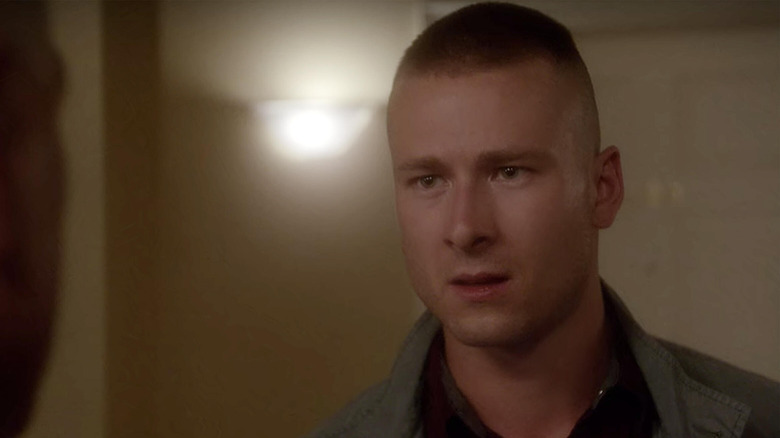 CBS
Gearing up to finish the year with one more trip in the cockpit opposite "Lovecraft Country's" Jonathan Majors in the historical drama "Devotion," Glen Powell's sights are likely firmly set on the future. That being said, as fans new to his work may be searching through his impressive filmography, they surely won't want to miss his role on the classic TV series "NCIS."
Though "Top Gun" and "Devotion" root Powell's current career in the Navy, his role in the CBS drama "NCIS" takes this trend back to 2012. The exceedingly long-running procedural — currently entering its 20th season — follows the titular investigative agency responsible for handling criminal matters involving the U.S. Navy and Marine Corps (via IMDb).
Powell appeared in the two-part Season 10 episode "Shell Shock" as Evan Westcott, a Marine Corps Sergeant whose brother is being investigated by the NCIS. Though the episode isn't necessarily as focused on Powell's Sergeant Westcott as it is his family, it's a worthy watch to see the actor every bit as compelling a decade ago as he is today.