The Surprising Thing The Price Is Right Doesn't Do For Its Contestants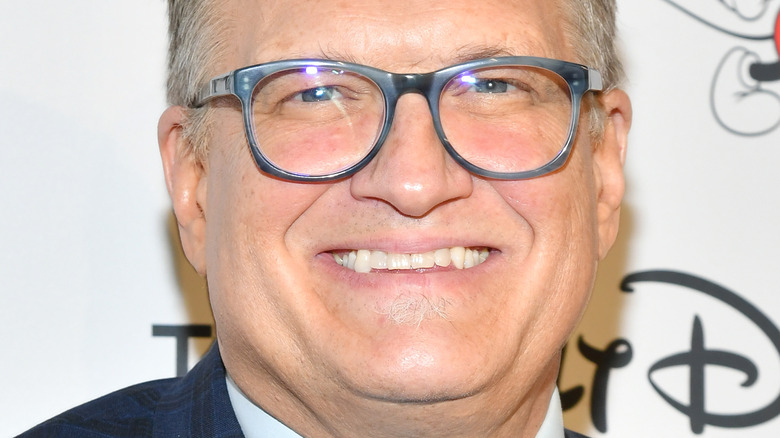 Amy Sussman/Getty Images
"The Price is Right" premiered on CBS back on September 4, 1972, and it has been a staple of daytime television ever since. Who doesn't recognize the famous catchphrase, "Come on down!" It is television's longest-running game show, where audience members try to win cash and prizes (via CBS) — in one episode, they even gave away a record-breaking $80,000. Hosted by comedian, Drew Carey, the game show has also had a lot of incredible guest stars, such as Jenny McCarthy, Chris Daughtry, Heidi Klum, and the cast of "Bad Moms." 
For the show's 50th Anniversary Primetime Special that aired on September 30, 2021, one lucky superfan, Michael Choi, was selected as a contestant after an awkward Zoom audition (via California By Choice). Choi decided to share some surprising facts about his whole experience, and you might be shocked to find out what the show does not provide for those participating.
The Price is Right does not offer its contestants any snacks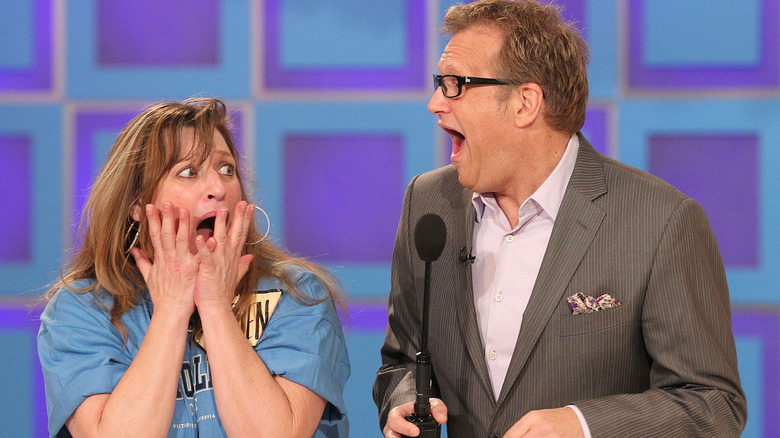 Frederick M. Brown/Getty Images
According to Michael Choi, the popular game show doesn't give its contestants any sort of food. "They don't offer any sort of snacks during your time on the show, which surprised me." He confessed. "Since I happen to work in the industry as well, I assumed there would at least be a craft-service table to partake of. We wrapped approximately at 5PM, which meant we went almost seven hours without eating (they do offer water bottles)" (per California By Choice).
Choi also revealed other interesting facts, for example, "there's no such thing as taking the cash value," which means the winner either takes the prize they were given or returns it to the show. He continued, "ALL prizes and their associated retail value are considered taxable income that you will have to pay year-end taxes on." 
Though these facts definitely pull back the curtain a bit on everyone's favorite game show, one could argue that the most surprising of all is still the lack of snacks for contestants.