Riverdale Will Go 'Back To Basics' In Second Half Of Season 2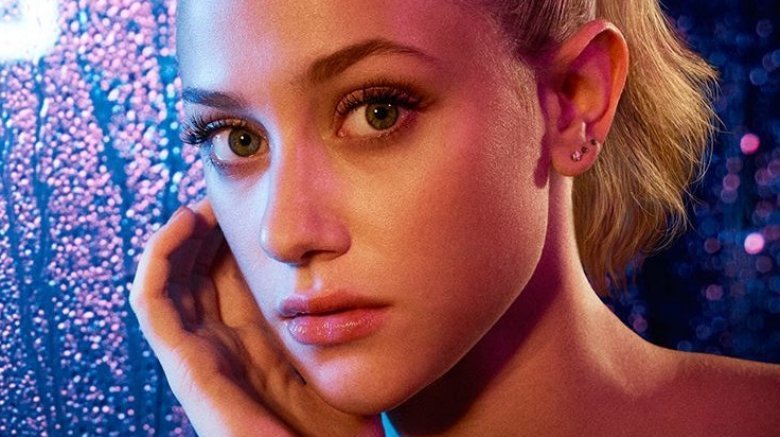 The CW
Warning: This article contains spoilers for Riverdale season two. 
Now that the murder mystery at the heart of Riverdale's second season is all wrapped up, ending with a divisive reveal in the midseason finale, the surprise hit series will take a turn down Simple Street. 
Speaking with Entertainment Weekly, Riverdale creator and showrunner Roberto Aguirre-Sacasa that the remaining episodes of season two will head back to the show's Archie comics roots, shying away from serial killers terrorizing the town and confusing whodunits that leave everyone feeling dizzy. 
"The second half of season two gets back to a little bit of Riverdale basics, which is focused on stories at the school, kind of getting back in deep on the relationships and the friendships," Aguirre-Sacasa explained. 
However, Riverdale won't ditch all of its trademark darkness in the upcoming episodes. Aguirre-Sacasa assured fans that the narrative will still be tense, unpredictable, and chock-full of dramatics–it'll just spend significantly less time beyond the grounds of Riverdale High School and the homes of its students. 
"There's still going to be a pulpy noir crime element to the second half, but there will be a resurgence of high school hijinks," he said, "and getting back to the roots of what Archie's all about, which is the kids and the school." 
This is a far cry from the events that took place in the first half of the new season, which actress Lili Reinhart, who plays the once-prim and proper Betty Cooper, previously teased as topsy-turvy and emotional enough to break viewers' hearts. Fans watched as Betty and bad boy beau Jughead Jones, played by Cole Sprouse, sent their relationship through the ringer more than a few times as Jughead grappled with his new identity as a Southside Serpent. 
"It's like Romeo and Juliet," Reinhart said of the pair's tumultuous connection. "There's definitely a divide between the north side and the south side of Riverdale and Betty's on one side and Jughead's on the other. You have to choose a side. So it causes a rift between the two, and a big divide, and they start to be pulled away from each other. They can't see each other as much, and that causes some Bughead problems that might tear some people's hearts out. But there has to be trouble in paradise. This is Riverdale, and people die."
It's safe to assume that most Riverdale fans will be happy to hear the series is simplifying things moving forward, since it'll offer them a breather from the non-stop theory-crafting and game-playing that happened in the first half of the season.
Riverdale stars KJ Apa as Archie Andrews, Camila Mendes as Veronica Lodge, Madelaine Petsch as Cheryl Blossom, Ashleigh Murray as Josie McCoy, Marisol Nichols as Hermione Lodge, Mark Conseulos as Hiram Lodge, Madchen Amick as Alice Cooper, Skeet Ulrich as F.P. Jones, Casey Cott as Kevin Keller, and Luke Perry as Fred Andrews, among many others. The series returns to the CW on Wednesday, January 17.